100 TONS IN 10 HOURS: BLAST FURNACE REPAIR FOR SEVERSTAL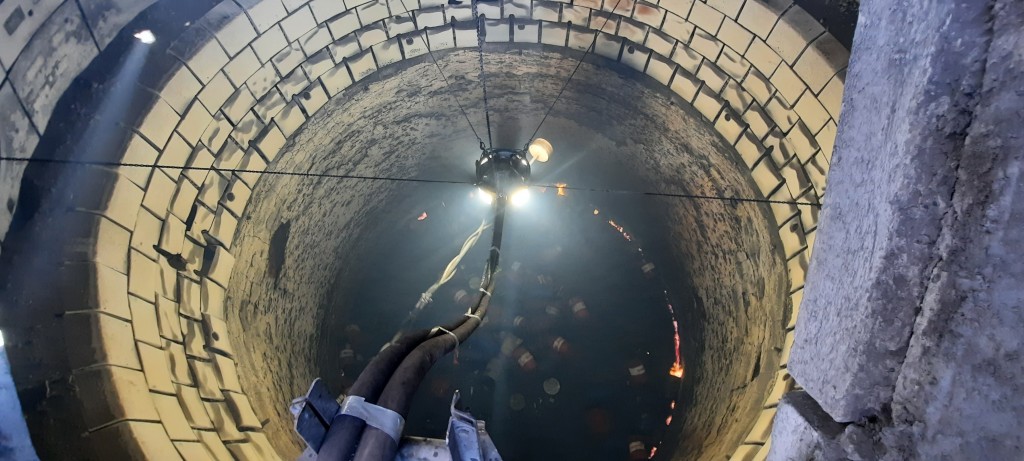 When blast furnace no. 5 in the Cherepovets plant was due for repair, Severstal once again chose to partner with trusted Seven Refractories Russia.
Severstal requested a robotic repair of the uncooled part of the blast furnace: a method which combines the advantages of fast and specific application. In addition, it is fast, proven and safe as no human workforce needs to enter the blast furnace.
"From previous repairs, our client knows that they can count on us for a solution delivered on time, with all technical factors considered", Sergey Vasiliev, Regional manager of Seven Refractories Russia takes pride in the long established cooperation. "But even so, installing 100 tons of material in only 10 hours is an outstanding achievement, especially in steel production, and we are happy that we could help our customer with a speedy and precise installation."
"Robotic shotcreting does admittedly need a higher degree of technical expertise and specialized machinery than conventional repairs. But Seven Refractories Russia and Refracon Installations have both the know-how and the equipment at hand to provide clients with the benefits of the most modern techniques, regardless of size", summarizes Alexander Borisov, Refractory Engineer of Seven Refractories Russia.