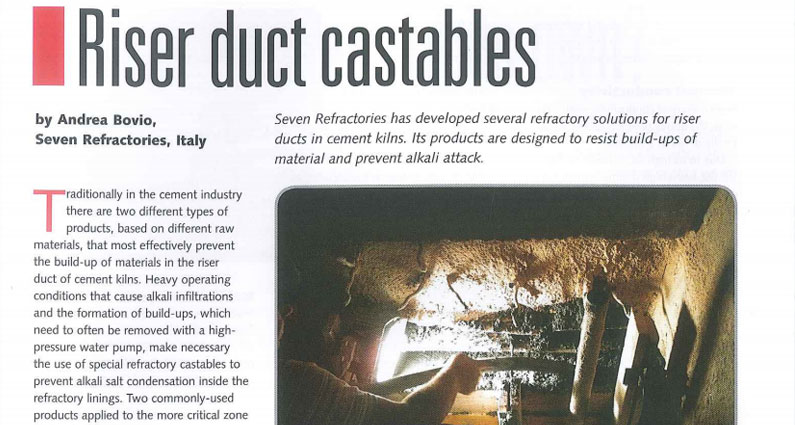 We are very pleased to announce that in March it was published a two-page article in the journal ICR, one of the most important in the field of Cement Industry.
The article was written by Andrea Bovio, Seven Refractories Italy and describes thoroughly the solutions developed for riser ducts in cement kilns.
It is reported the difference among products based on silicon carbide and zircon considering the different chemical composition and different physical properties. The paper has been focalized onSeven Refractories top products for this application:  Sevencast SIC 60 (based on SiC) and Sevencast AZ 40  (based on Zircon).