BF precasted staves lining at Tulachermet – Russia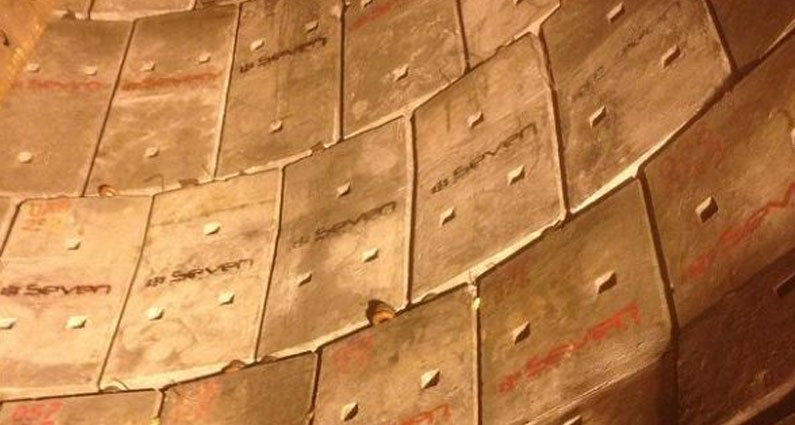 A precasted staves solution has been completed at Tulachermet BF1. It is the first experience in Russia of monolithic cooling staves manufactured during the capital relining of a new blast furnace.
Around 190 staves of the bosh, belly and lower stack area have been lined with dedicated products at different content of SiC and Al2O3. The solution has been based on the innovation of a "thin lining" concept by using reinforced low cement castables. The technique will contribute to reduce the human factors, which may influence the refractory installation, also improving the work environment.
The engineering of the products will enhance the fracture toughness, increasing the flexural strength, the impact resistance and reducing the plastic shrinkage cracking.
The staves lining has been realized directly at Tulachermet site in a cooperation project between Seven Refractories and the Blast Furnace Department. The staves have been also dried before installation by an infrared technology.
The advantages of this new technology can be resumed as a better quality control of the construction, higher physical characteristics of the lining, improved cooling efficiency of the staves, a shorter building timing and a reduced number of people at the working site.
BF1 is forecasted to be commissioned on spring 2013.