Complex Blast Furnace Repair in NLMK's Lipetsk Plant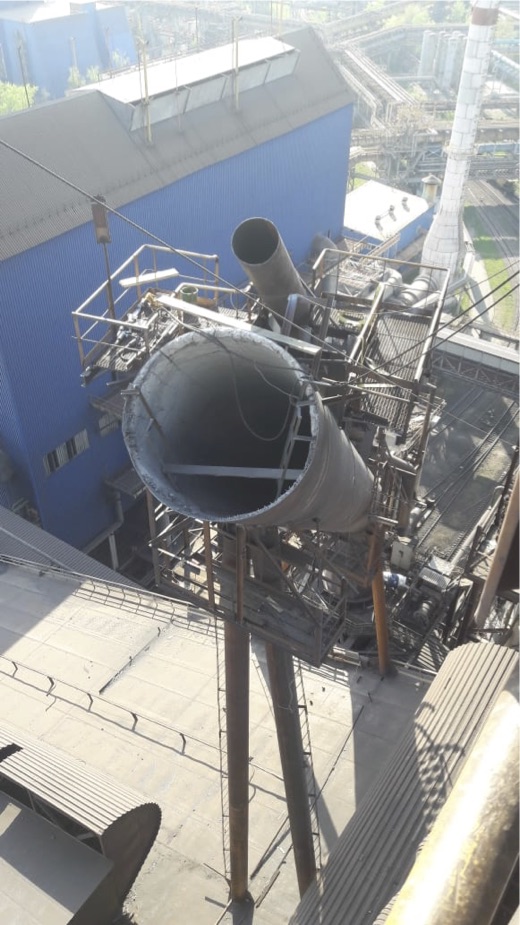 In late spring, Seven Refractories Russia successfully tackled a highly complex repair project for NLMK.
The company's blast furnace number 7 underwent a series of several interventions: an intermediate stack repair, a new gaspipe lining, and a repair of the cylcone.
"Seven Refractories was chosen to perform the project for several reasons: We are able to supply all the advanced materials, and we have the necessary installation and project management capabilities in all areas", explains Denis Smirnov, General Manager of Seven Refractories Russia.
In total, more than 450 tons of refractory materials were used and applied with shotcreting, gunning, and grouting methods to adequately repair all areas. In order to enable the repair works, NLMK developed special engineering systems to remove CO from the working zones. "This was an intricate collaboration and shows the level of trust put in Seven Refractories as a supplier", comments Smirnov further.
"The Russian team as well as our partner Refracon Installations can definitely be very proud of this achievement", summarizes Roman Cheglov, VP Sales and Technique at the Seven Refractories group.