Dalmia Seven completes project for Tata Metaliks in Kharagpur/India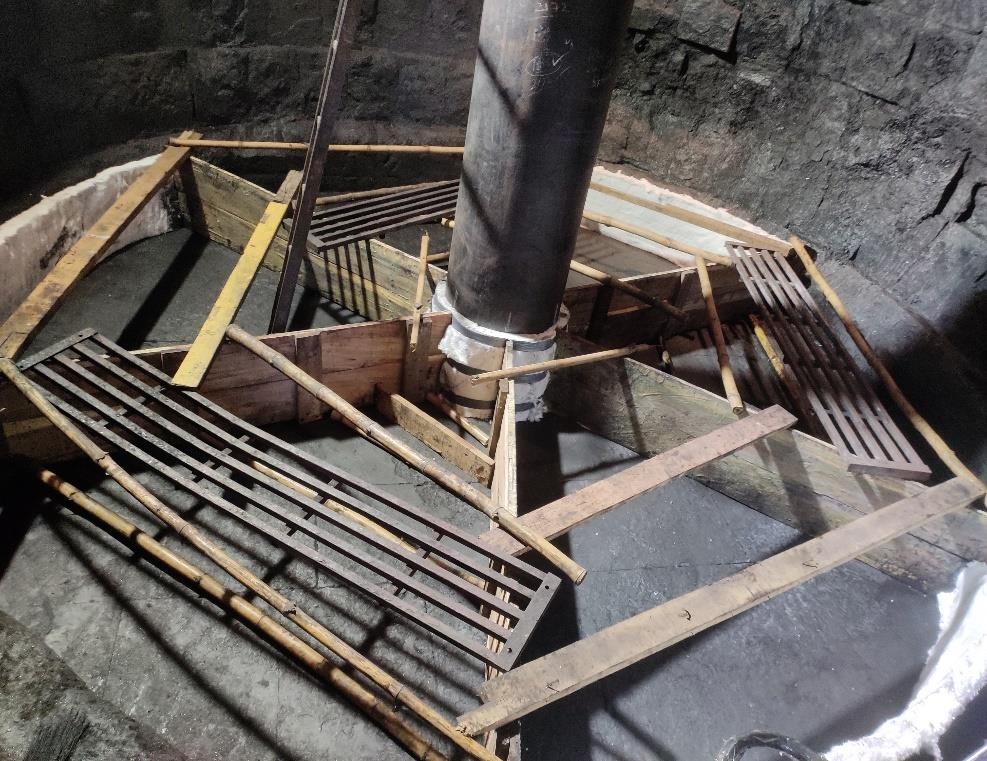 Dalmia Seven, the joint venture of Dalmia OCL and Seven Refractories, has recently completed a challenging project for TATA Metaliks in Kharagpur, West Bengal, India.
TATA Metaliks' mini Blast Furnace no. 2 underwent a series of repairs: the appliance was upgraded with a complete monolithic blast furnace hearth replenishment, realized by means of vibrating casting of the bottom and the side walls and shotcreting of the Tuyeres Belt.
"We have chosen similar procedures like those applied in earlier successful projects for BF1 of JSW Bellary and Corex 1 and Corex 2 of Arcelor Mittal Nippon Steel Hazira, former Essar Steel", comments Giuliano Copetti, Technical Manager Seven Refractories and Head of Technology for Dalmia Seven.
The entire project design and technical developments were done in house and included the replenishment of the Corundum layers of the bottom, the sidewalls of the hearth, up to the Tuyeres Belt, including also the Taphole channel. For each area, suitable materials and application techniques, such as vibrating casting or shotcreting, were selected. In total, around 140 tons of refractory materials were installed in the course of the project. All materials were produced at the Dalmia Seven plant in Katni, India.
Sanat Ganguli, Head Iron Making Business, Dalmia Seven: "Make in India is more than a slogan and a hashtag to us, but a true commitment. We fully support this nation-building initiative launched by the Prime Minister. On site, an all-Indian team from Dalmia Seven completed the installation. The cutting edge refractories give us a significant advantage and translate into technological and economic advantages for our client."
In summing up the project experience, Giuliano Copetti observes: "Supervising a complex project like this one is not an easy task, not even in the so-called 'normal times'. Doing so with coronavirus-mandated precautions such as minimum distances, facemasks, videocalls from Europe instead of meetings on site or in front of the customer increased the challenge – so we are even more proud of our achievement."