Dalmia Seven Joint Venture in India Confirmed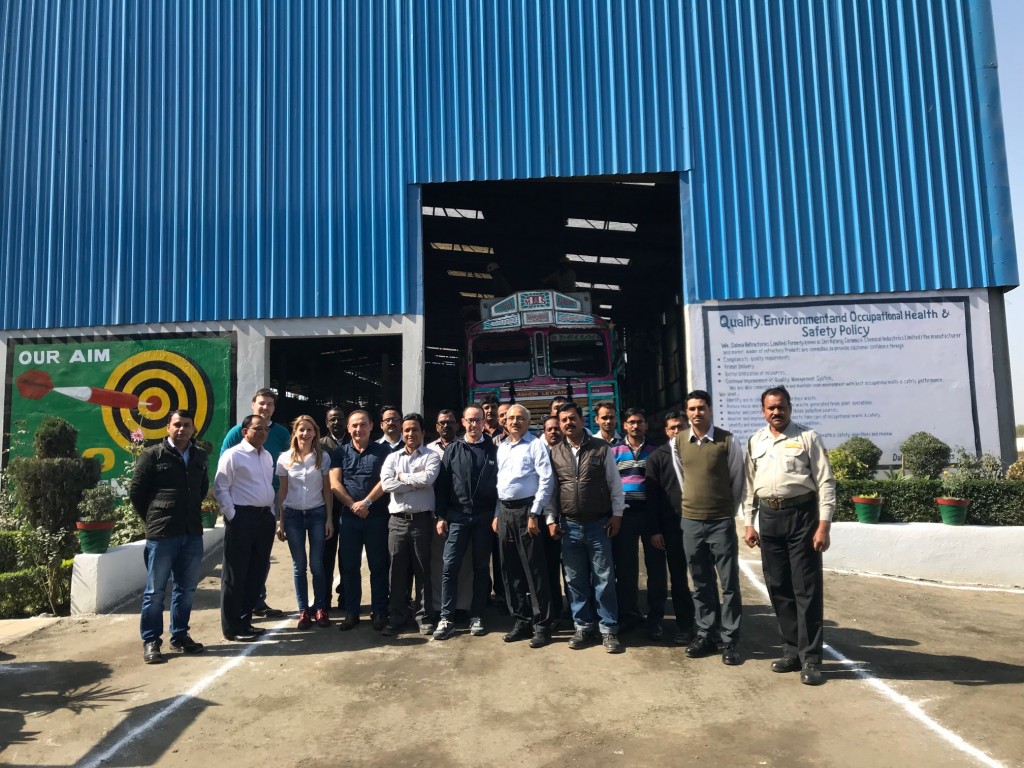 Just before the end of 2017, the joint-venture between the Indian company Dalmia and the Slovenian company Seven has taken the next important step. The joint-venture not only unites the innovative power of the young Slovenian company and the long experience of Dalmia in India, but now also concentrates forces by investing in the Dalmia Seven factory in Katni.
The Katni plant offers several advantages. Aside from a well-educated workforce and the nearby airport of Jabaipur, the strategic location in the center of India ensures flexible and cost effective transportation to clients in Eastern and Western India. The region is also rich in natural raw materials, which contributes to a favorable ecological footprint.
Mr. Sameer Nagpal, CEO – Refractories, Dalmia Bharat Group said, "Refractories are the heart of manufacturing and the Indian government's thrust on core industries like steel, cement etc., will create a requirement for advanced refractory solutions that can help improve productivity and optimize costs. With the Katni plant, the Dalmia Seven joint-venture has an ideally located strategic asset at the center of its operations."
The plant will be equipped with a new production line with an initial yearly capacity of 40.000 metric tons. The line will produce the most advanced refractory materials for casting and other application techniques.
With a brand new German mixer, fully integrated IT process supervision, and a barcode system the line will represent one of the most advanced production lines in the industry. Both final products and incoming raw materials will undergo a 100% supervision in the plant's own laboratory.
"In projecting this new facility we place special emphasis on the quality of our end products and the necessary flexibility to serve the market in an ideal way", comments Girolamo Rossi, CEO of Dalmia Seven.
"The location in a region rich in raw materials was the right decision", adds Patrizia Romagna, Head of Finance and Accounting. "Based on vivid customer interest, we have already implemented plans to expand the plant by a new line for monolithic refractories in 2018."
Talking about Seven's contribution to the joint venture Erik Zobec, CEO of Seven Refractories, concludes: "The joint-venture comes at a very exciting time for the refractory business. We see strong signs of market recovery in the steel and iron industries after some crisis years. As a rapidly growing market India is particularly well-suited for the coming years with the advanced product portfolio and production techniques. Aided by Seven's latest technology, Dalmia Seven will 'make in India' these advanced products and participate in India's growth story by helping core industries prosper."