Seven Refractories und COBEX unterzeichnen exklusive Vertriebsvereinbarung für Russland und die CIS-Region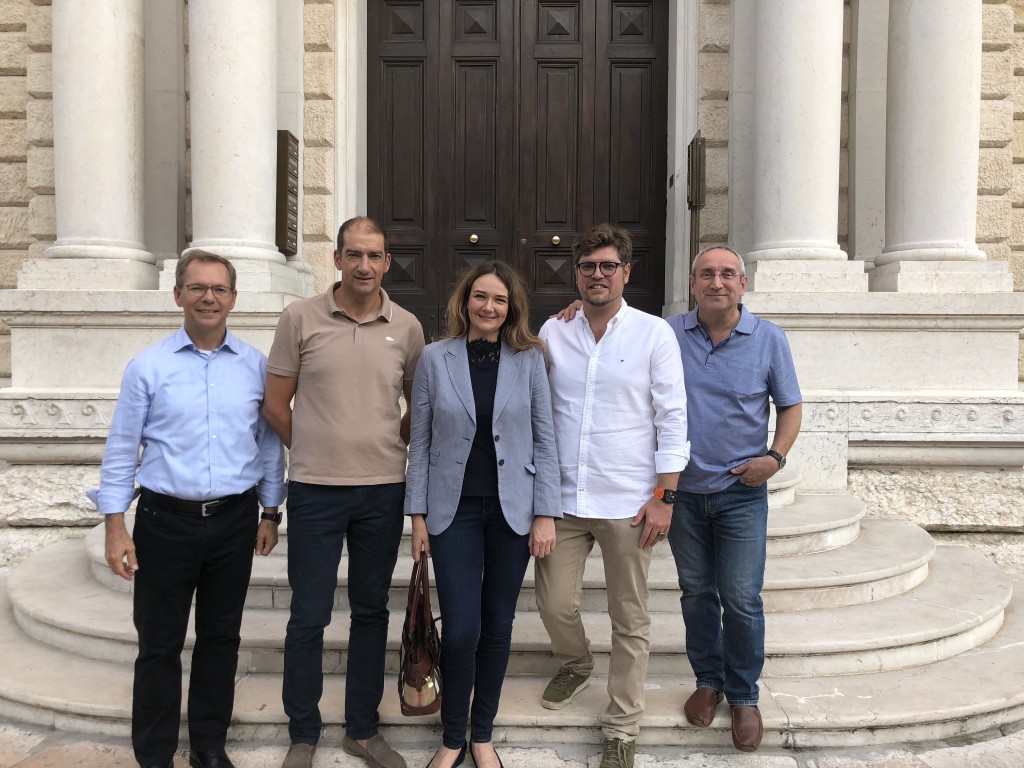 Divača/Wiesbaden, August 2018: Seven Refractories and COBEX have signed a distribution agreement for Russia and CIS. The announcement comes after several years of successful project cooperation. The existing partnership between the two companies has been taken to the next level, making Seven Refractories the exclusive distributor for the entire Furnace Linings product portfolio of COBEX in Russia and the CIS region.
"Seven Refractories has proven to be the ideal cooperation partner for us. Aside from Seven's strong position on the Russian and CIS markets we are impressed by their teams' market approach. Both COBEX and Seven Refractories promote and practice very high quality and consistency standards for their product portfolio. In the spirit of enhanced product performance and value creation, we believe that this step will undoubtedly strengthen our market position", summarizes Frank Goede, Managing Director of COBEX GmbH.
"For the high-performing carbon products that COBEX is known for, we count on a partner that is respected and well known for its advanced product portfolio and professional market approach. After years of cooperation in important projects, we are confident to have found the perfect match in Seven Refractories."
"Our commitment to our customers requires that we offer them the most advanced solution for their specific problem. Adding the technologically advanced products of COBEX to our portfolio will give us an additional competitive edge", comments Erik Zobec, CEO of Seven Refractories.
The Russian subsidiary of Seven Refractories has been entrusted with managing the new exclusive agreement on a day-to-day basis. Roman Cheglov, Managing Director of Seven Refractories in Russia states: "We are very pleased to take this successful and mature cooperation a logical step further. Over the last years, we have gained an in-depth understanding of COBEX's product portfolio and the advantages this brings to our clients. This cooperation brings us to a unique level of being able to supply a complex, high-technology refractory solution package in the blast furnace field."
About COBEX
COBEX is a global company producing high quality carbon products such as cathode blocks for aluminum smelting, and linings for blast furnaces used for the production of pig iron. COBEX also makes carbon electrodes and Söderberg paste used in metallurgical smelting processes such as silicon metal. The COBEX head office is located in Wiesbaden, Germany with two production plants in Racibórz and Nowy Sacz, Poland and a sales office in Shanghai, China.
About Seven Refractories
Headquartered in Divača/Slovenia, Seven Refractories offers one of the largest and most advanced portfolio of monolithic refractory materials, complemented by project management, exhaustive modern installation knowledge as well as ISO 9001 and 14001 certifications.
With a newly expanded plant in Slovenia, a green-field plant in Kazakhstan, production facilities in Italy and seven international subsidiaries and numerous agencies, Seven serves over 300 top customers in 40 different countries.