Double award for Seven Best Barcolana Regatta Ever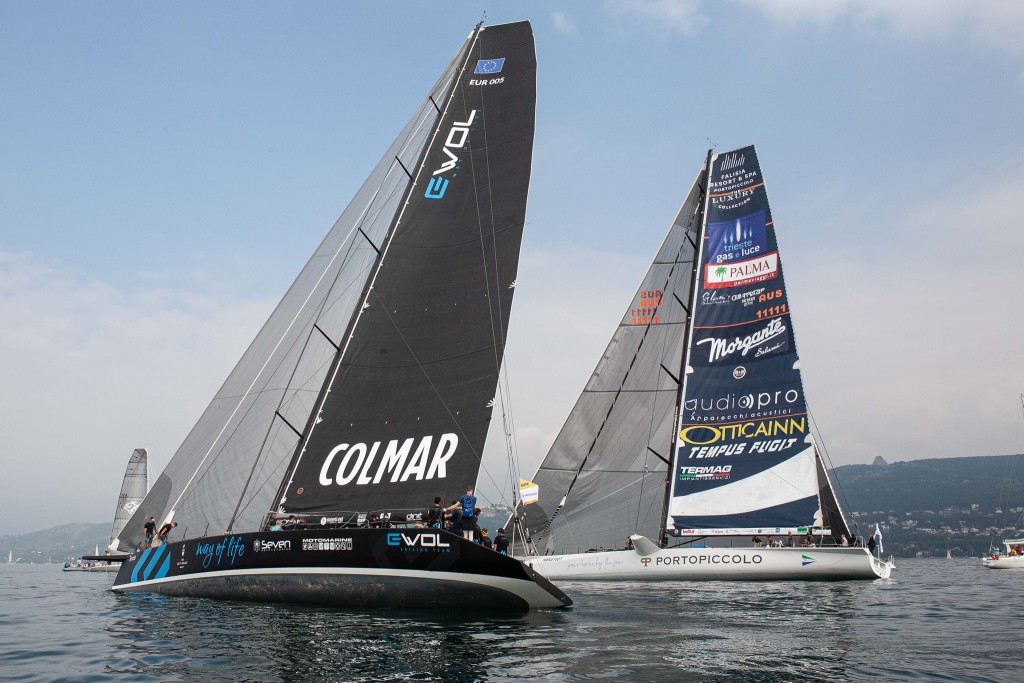 Every year in the second week of October, Trieste becomes the main center of the sailing world with the biggest Regatta ever »Barcolana«.
Seven Refractories was also this year right in the heart of the competition, remarkable part of this sailing match.
The small Gulf of Trieste is a special setting for this incredible event, and the town provides the striking backdrop for a week of top-class watersports. More than 2.000 participating sailing boats made also this year's Barcolana one of the biggest sailing competition ever.
Seven, as one of the main local enterprises in the region,  strongly believes in supporting selected events in the areas of culture and sports. During these last three years Seven has followed and supported two different sporting projects and their sailing teams: the Ewol_Way of Life, a 24-meters long maxi racer sailing boat, competing as part of the »Super Maxi« Category, and Tiburon, a smaller,very dynamic 8,4 m sailing boat, racing in the 6th category.
»Barcolana has become in the last years one of the main customer events for our company. Our clients and suppliers love to come and to join this special atmosphere which spreads through the whole city »comments Erik Zobec, CEO of Seven Refractories. »This year was really a special edition, because of a double win for both the teams we supported. The Ewol project achieved the absolut 1.place in the regatta, while the Tiburon won the 1.st place in its category, with an absolute 40th. place. We could not be more happy and proud of our teams, as we strongly believe in team working in our field too«.