Expansion of Seven Refractories in Kazakhstan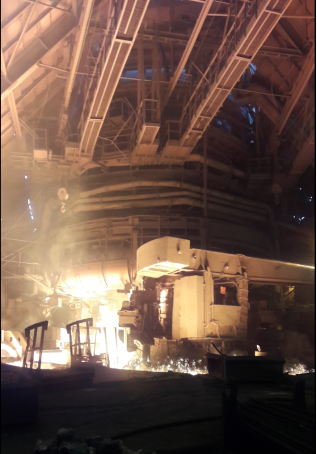 Since the foundation of Seven's subsidiary in Kazakhstan, the young organisation has seen rapid development. In February 2017, a brand-new plant was opened in Karaganda, 200 kilometers South-East of the capital Astana.
"Due to vivid customer interest, the original capacity of 40.000 mt has turned out to be in need of enlargement", explains Maxim Glazunov, General Manager Kazakhstan. "This is why we decided to add a new line for top-quality taphole clay, which was created as a technical twin to the line in Divaca/Slovenia and adds an additional capacity of 10.000 mt per year. Seven's range of taphole clays has already been successfully tested at plants in Russia and Kazakhstan.
Several prestigious topics kept the team in Kazakhstan busy: 2018 saw the repetition of a project for an electrolysis plant in Pavlodar city. The project was completed just before year end to the full satisfaction of the client. With JSC Arcelor Mittal Temirtau, another high calibre name was added to the customer list with a challenging rolling shop project.
In addition, Seven Refractories Kazakhstan has expanded the realm of its operations and started cooperations with countries such as neighboring Uzbekistan and Kyrgyzstan, starting with first successful material tests.
"Overall, we are very happy with the development", continues Maxim Glazunov. "We're moving faster than projected, which adds stress, but testifies to our successful approach."