FIRST SHOTCRETING CEMENT PLANT REPAIR COMPLETED BY SEVEN REFRACTORIES RUSSIA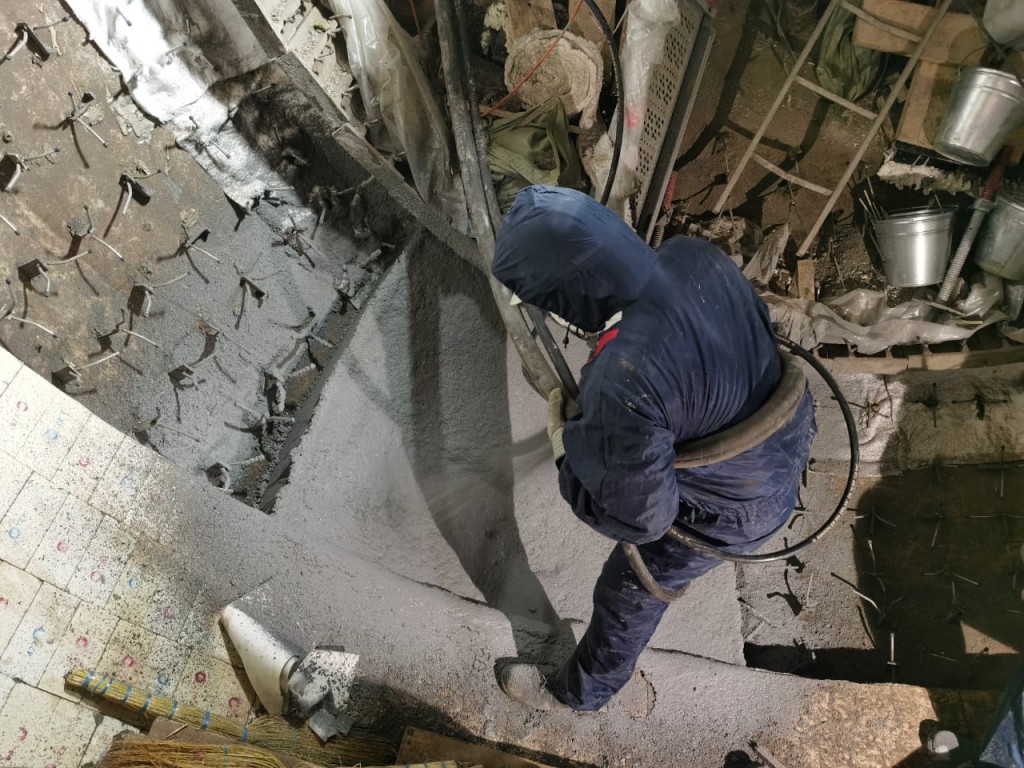 "The advantages of shotcreting repairs are becoming more and more appreciated in an increasing number of industries", comments Denis Zhukov, Deputy Managing Director of Seven Refractories Russia. "We are proud that we have now also been able to complete shotcreting repair in a cement plant, which is a major step forward in bringing technological change also to this important industry sector."
The project for LafargeHolcim in Ferzikovo in the Russian region of Kaluga was conducted in spring 2021 and included the complete repair of the outlet zone of a cement rotary kiln for dry process types with alternative fuels. LafargeHolcim is a global leader in innovative and sustainable building solutions, supplying cement, ready-mix concrete, aggregates and other solutions to over 70 markets world-wide.
"Alternative fuels can pose their very specific technical challenges", explains Maxim Maximov, Deputy Technical Manager of Seven Refractories Russia. "For the selection and application procedures of refractory materials this means that we have to take a wider range of potential adverse reactions into consideration. For LafargeHolcim as for other clients, we included these aspects already in the project plan."
For the repair, a suitable Seven Shot monolithic material was selected and applied manually, bringing the kiln of 5 meters diameter back to its original lining design. It took approximately one week – from selecting the material for the project plan, the entire installation and the final completion control.
"In general, the usage of shotcreting enables us to complete projects in a fast and highly economically attractive manner", adds Maryana Rogacheva, Managing director of Seven Refractories Russia. "Performed by experienced specialists, this is really the installation method of choice in many cases. We have provided LafargeHolcim with our top quality shot material, the required equipment, the entire engineering staff as well as our best personnel of Refracon Installation. I want to thank my entire team for their important contribution."