Fourth Sales–Technical Meeting in Milan/Italy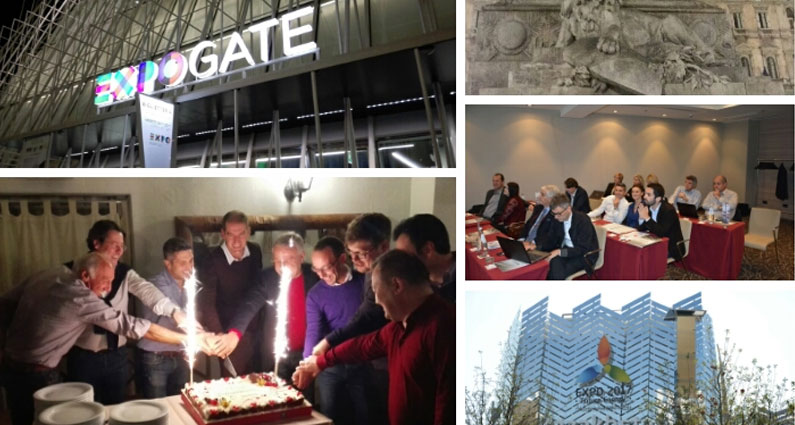 The yearly Sales – Technical Meeting marks one of the highlights in Seven's calendar. Technical experts, country managers, and our committed staff meet for a vibrant exchange of ideas and experiences.
Also in 2015, the Sales Technical Meeting hit a record mark. With 51 participants from 13 countries, Seven held the biggest annual meeting to date. Trends in refractory production and installation were an equally hot topic of discussion as recent economic developments in the steel, iron, and cement industries.
Italy was chosen as the meeting place not only due to its undeniable importance to Seven's daily business, but also there was the exceptional opportunity to visit the EXPO 2015 as a social event.
"In only five years, we have been moving towards an global company delivering products and managing projects worldwide. Our taphole clay has been tested in the most relevant steel production areas in the world", explains Erik Zobec, Seven's CEO. "Visiting the EXPO together with colleagues from different nationalities was a beautiful metaphor for our international team and spirit."
Aside from increased capacity in the production plant in Divaca/Slovenia, Seven is also proud of the new construction site of a factory in Kazakhstan, with the aim to be closer to potential customers. Suitably enough, the next EXPO is scheduled in Kazakhstan's capital Astana in 2017.