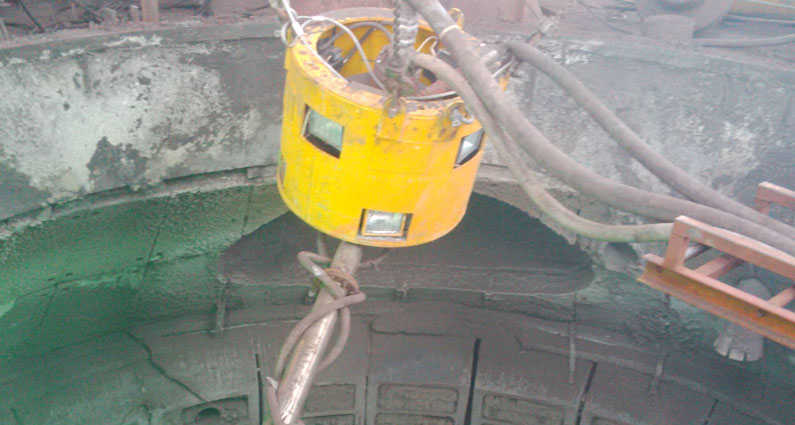 Seven Refractories Ukraine in cooperation with Gunform LCC (UK) has successfully conducted the repair of the blast furnace n°5 (hearth diameter 12,648 м, and working volume 2300 m3) in MMK Ilicha- Metinvest Holding in Mariupol.
The shotcrete job has been started on May 23rd and ended on May 25th 2014.
370 tons of dense refractory castable have been installed with use of robotic shotcrete equipment without any delay; the blast furnace has been consigned to the customer according the schedule agreed.
The repair has been performed with a pod driven from outside the furnace after complete removal of the BF top charging bell with a re-profiling of the upper part of the bosh, the full belly with shotcrete castable based on silicon carbide and fused corundum.
Stack with exclusion of areas of the armored plates has been lined with mullitic shotcrete castable "CO resistant".
The MMK Ilicha project is the second blast furnace shotcrete repair in Ukraine after the repair held in AMK Alchevsk in October last year. Also in August last year a shotcrete repair in AMK Alchevsk was cionducted with usage of our materials.