International Expert Forum on Cement&Power Plants Incinerators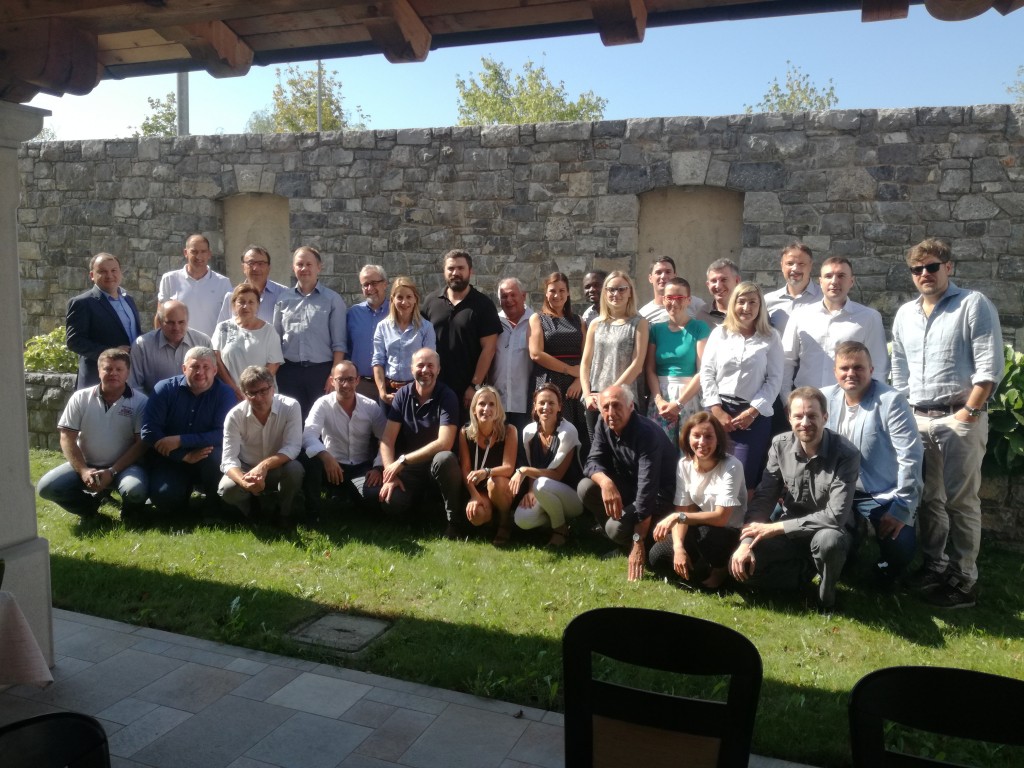 Seven Refractories Technical Meeting dedicated to a growth area
 Seven Refractories runs regularly international expert meetings to promote the exchange of state-of-the-art technology and innovative ideas.
The September meeting was dedicated to specific topics regarding the usage of refractories in cement production. Almost two dozen experts enjoyed an action-packed session near Seven's main site in Divača/Slovenia.
"Each step of the cement-making process has special requirements which determine the correct choice of refractory materials", explains Marco Tonidandel, Business Development Manager at Seven Refractories. "The design of the plant, the raw materials used in the process, and the various fuel options, all these factors have a major influence on the refractories required. Alkali infiltrations, build-ups, abrasion and the use of alternative fuels, must all be carefully evaluated."
The agenda included presentations and discussions ranging from processes of cement plants, refractory choices, impact of secondary fuels, innovative solutions such as no cement monolithics and precasted-shapes, case studies, success stories.
Giuliano Copetti, Group Technical Manager, adds: "Incinerators and power plants are a highly relevant topic nowadays. Fluctuating prices for fossile fuels, uncertainties about the usage of nuclear power, the threat of climate change, and modern waste-management have led to a global rethinking of key questions. Controlled incineration processes under technically optimized circumstances provide one part of the answer. For these highly specialized applications the correct choice of refractory material and application technique is absolutely crucial."