ITALY: 11th European Steelmaking Conference & Expo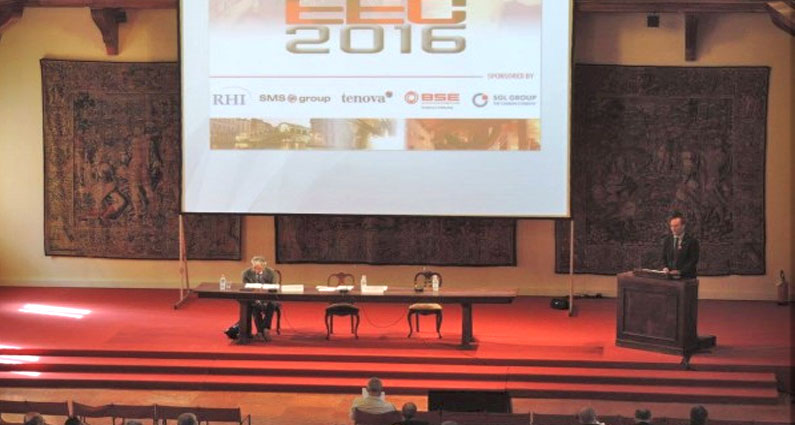 With Seven's international presence expanding and already covering 4 continents, it is almost a miracle to have a prestigious conference almost next doors. From Seven's headquarter in Divača/Slovenia to the 11th European Steelmaking Conference & Expo venue Venice, it is only a short car drive.
In May, the conference has opened its doors to experts of steel production, material science, metals, and manufacturing. An important part in the industry calendar, the conference has established itself firmly as a venue to be attended. Among the attendees are academic experts, theoretical and practical researchers, scholars, and industry representatives.
Well before the deadline for abstracts and posters, more than 100 scientific contributions have been received, giving further testimony to the quality and popularity of the event. The focus of the conference is especially valuable in times of economic turmoil.
Marco Tonidandel, Business Develeopment Manager of Seven Refractories, participated together with laboratory leader Mihaela Bregantic and Stefano Sanchetti from Stazione Sperimentale Del Vetro with a paper about 'Applications of no cement castables in steelmaking'. Over the last years, the advantages of using cement-free castables have convinced more and more refractory manufacturers to face the additional challenges in production. Seven Refractories has been at the forefront of this technological development since the company was founded.
He gave a positive summary of the venue: "Of course I am proud to represent the company and to also contribute to spreading the latest technological ideas. It was definitely a highlight of our conference year."