Liberty Steel, Galati, Romania Entrusts Seven Refractories with Casthouse Management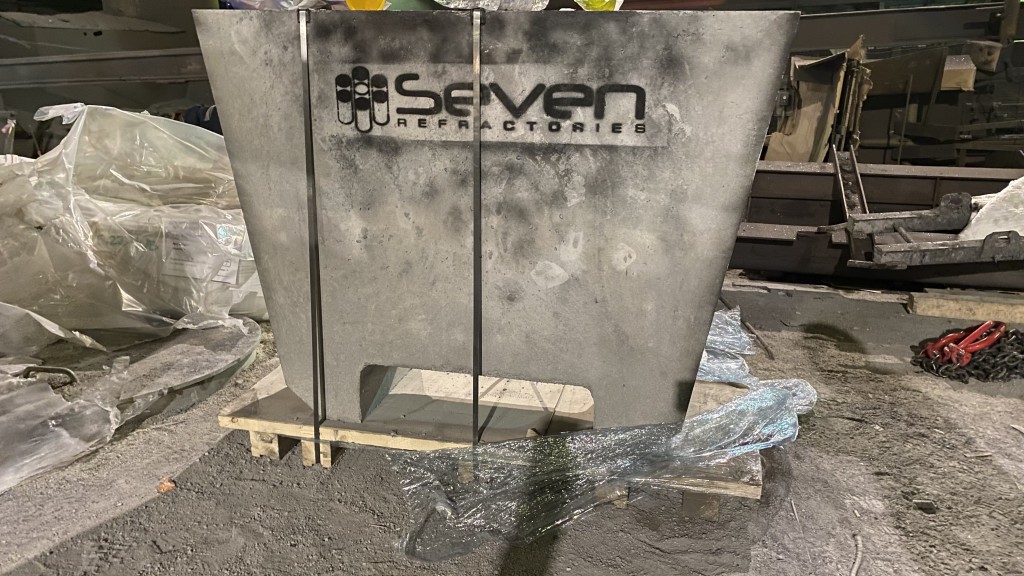 In 2021, the Romanian steel producer Liberty Steel (Galati) has put the casthouse of its Blast Furnace no. 5 in the hands of Seven Refractories. The blast furnace has a working volume of more than 3.100 m3 and a nominal daily output of 6.500 tons of Hot Metal.
"Since August 2021 we are taking care of the whole refractory maintenance of the North casthouse of Liberty Steel Galati BF5. So far, beside all the refractory management of the runner system, we have also carried out the complete renewal of the Main Runner Safety Lining, with the installation of a complete set of pre-shaped blocks of our specific design. The rest of the activities includes relining and periodic maintenance of the Working Lining of the Main Runner as well as the Side Runners (iron and slag), iron and slag Tilters, iron and slag Spouts, and the protective covers for the whole runner system", explains Giuliano Copetti, Technical Manager for Seven Refractories.
"In addition to casting, we also exploit installation techniques as gunning, ramming, and the extensive utilization of pre-shaped blocks in many critical areas of the runner system. As usual in our technical practice, the utilization of a mix of installation technologies allows us to offer a tailor-made solution for the specific situation."
Based on the agreements with the customer, the full project will have a time horizon of 1.5 to 2 years, with an initial very positive feedback from the customer.
In the meantime, a more and more extensive adoption of Seven Refractories Resin-Bonded PAH-free Taphole Clay is spreading at 360° the technical service provided by Seven Refractories to the BF operations in Liberty Streel Galati.