NLMK Lipetsk/Russia entrusts Seven Refractories with collaborative Reheating Furnace Repair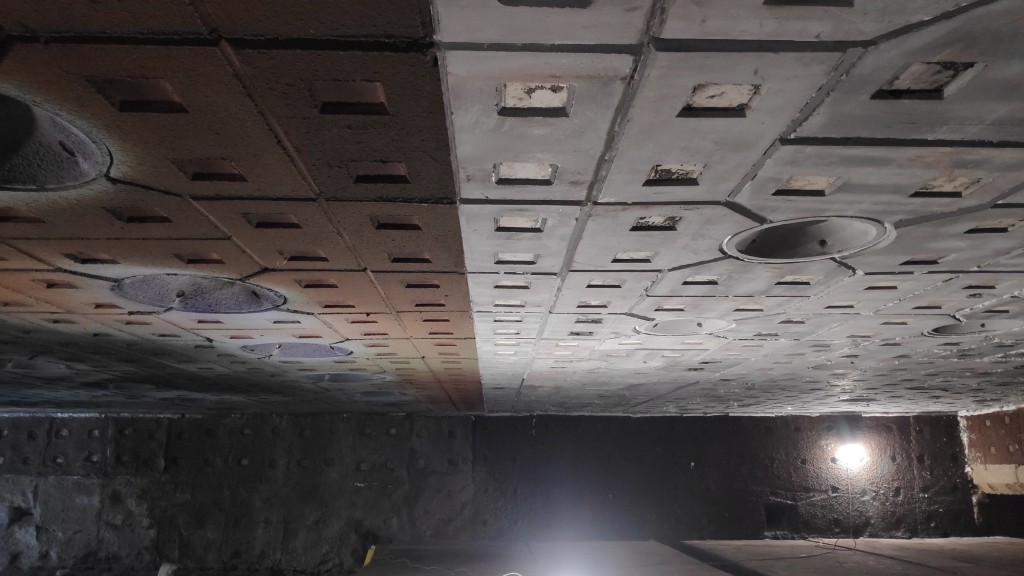 The cooperation between NLMK and Seven Refractories Russia has recently been extended to another repair: For the roof repair of its reheating furnace no. 4 in the Lipetsk plant, NLMK has once again chosen Seven Refractories and Refracon Installations as its suppliers.
In total, an area of approximately 100 m2 needed to be repaired, and approximately 7 truckloads of material were utilized.  The refractory job took a week in late May. Since then, the furnace has undergone a finishing control and is already operating again to the full satisfaction of the client.
"Considering that the repair involved both the roof blocks and the burner blocks of the preheating zone of the furnace, it was quite a significant project, explains Sergey Vasiliev, Regional Manager of Seven Refractories Russia. "Due to the nature of the furnace, our technical project plan foresaw a repair with pre-casted blocks in combination with castables."
This project represents an impressive example of international cooperation: the blocks were produced and supplied by our Seven Refractories plant in Kazakhstan, with whom we work together closely, giving our customers the benefit of short delivery distances and fast turnaround times. Customers appreciate our technical expertise as much as our full-service capabilities.