Robotic Stack Repair at Erdemir in Turkey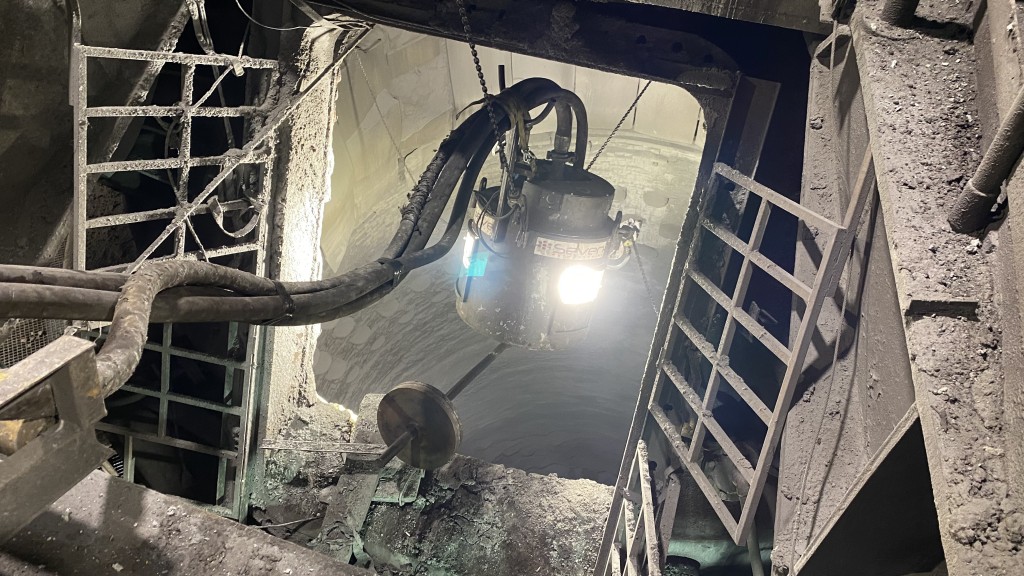 In spring 2022, Seven Refractories performed a challenging robotic stack repair for Erdemir's Blast Furnace 2 of Oyak Mining Metallurgy in Eregli.
BF2 Eregli is a bell less medium size furnace arranged from the bosh to the armor zone with copper flat plate coolers.
"We needed only 4 days for the entire repair, which was performed by modern shotcreting technique, performed with our robotic equipment. In 4 days of shotcreting, we applied approximately 500 tons of monolithics", explains Igor Paladin, Group Installation Manager of Seven Refractories.
"A variety of shotcreting materials was chosen for each specific area of the furnace, bosh, belly, as well as lower, middle, and upper stack. During the shutdown operations, the burden had been brought to the tuyere level, and the stack was sufficiently cleaned to receive the new lining. We were very satisfied that we completed the project according to the plan, including the necessary safety training for our technicians and operators on site."
The robotic installation was supported by video recording and a scanning system. "A good visualization is the key for the success for projects relying entirely or partially on robots. Where human eyes cannot see, we need to find alternatives. As a side benefit, our highly developed visualization techniques also allow for superior documentation. We are proud to have fully satisfied our client's needs and thank everyone involved for an exceptional cooperation."