Russia: Magnitogorsk – MMK – Hot blast stove #29 gunning repair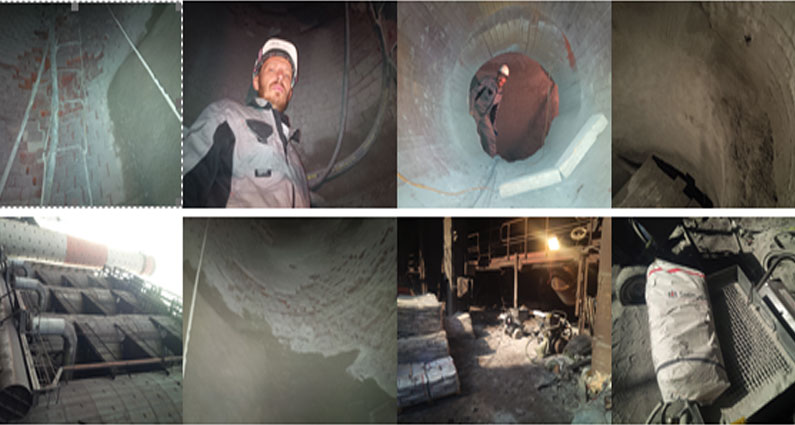 Seven Refractories and its daughter company Refracon Installations completed the repair of hot blast stove in MMK from September, 25th to 28th.
Specialists of both companies led and supervised the installation of 40 tons of Seven Gun 82 NX in the burning chamber/burning duct of hot blast stove n29 – blast furnace 9.
The target of the intervention was to reprofile the original refractory lining which had been damaged due to collapsed bricks. In addition, the open joint of the structure was sealed to prevent gas losses between the refractory lining and the metal shell of the hot blast stoves.
The relining will bring also benefits which will minimise the thermal losses and increase the blowing temperature of the cowper.
Starting from 200 mm thickness in the bottom of the combustion chamber up to 180 mm on the top, a monolithic ring of innovative gunning product was applied in less than 3 days.
The repair carried out in MMK represents the 9th successful completion of such a particular application that Seven has completed in Russia – this time in one of the world's biggest steel plants.
Nikolay Chayikin, Technical Director of Refracon described his satisfaction in a few words: "We completed the job according to the planned schedule without any noticeable problems, good quality of the gunning material applied, excellent coordination of the team and organisation of the job on site."