Russia: Successful walking beam furnace repair completed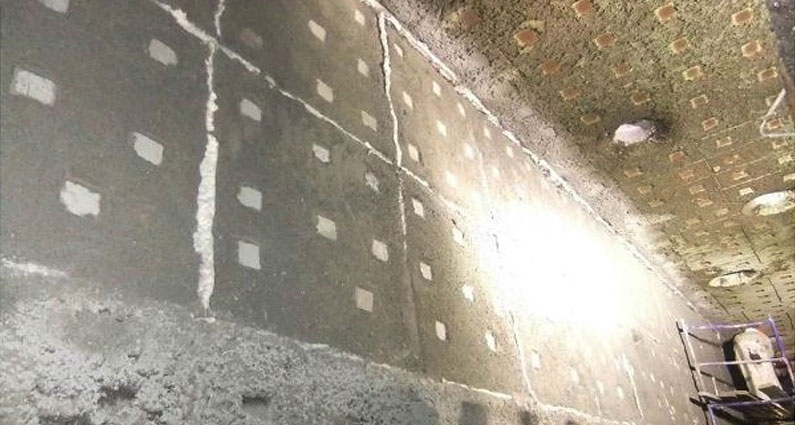 Seven Refractories Russia has successfully completed a project for a walking beam furnace sidewall repair. A new concept of lining was installed during the repair of WBF n°5 in NLMK. The repair was performed in a tightly run project in only two weeks between October 14th and 25th.
The main aim of the project was to increase the resistance of the sidewall above the burner zone and to avoid occurences detachment that are common with standard lining concepts using insulation bricks and plastic material.
The project was composed of 70 m2 of ceramic boards, one layer of Sevenlite 1300 and one layer of Seven Shot 60 NH CO as a working lining, the equivalent of 52 tons of unshaped refractories. The 11 days of project work included the demolition of the old lining, the complete replacement of the ceramic anchors with metallic parts, and the sealing of the open space between roof and sidewall.
After successful completion, the walking beam furnace returned to full operation: Seven days of drying and heating were enough to fully perform its function again. Temperature values were checked constantly both inside the lining and on the metal shell of the furnace, showing lower values compared to the standard lining currently used.
"The client decided to entitle Seven with the project based on the performance of our products and the project management that we can offer", explains Roman Cheglov, Seven's responsible manager for the Russian market. "We are very pleased, both with the technical results and the speed of implementation. The quicker our clients have their furnaces online again, the better for them."