Saint Gobain – Seven Refractories partnership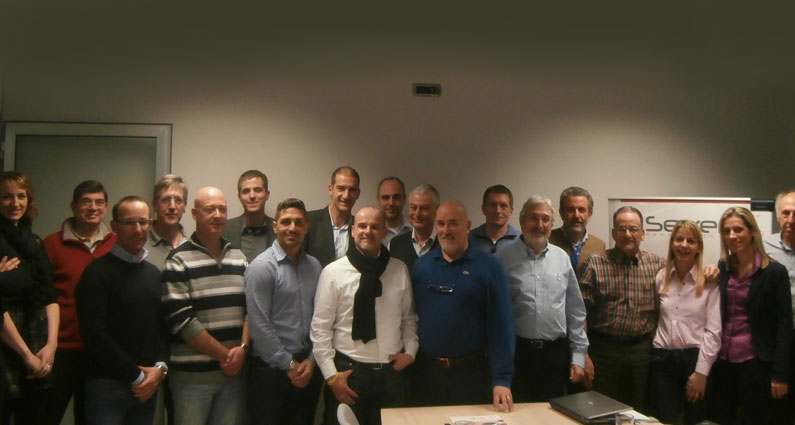 A significant and strategic agreement  between Saint Gobain Group and Seven Refractories was achieved in Divača on the 25th of February 2014.
A large Sales Meeting with representatives of Saint Gobain coming from all the major European countries was held in Seven premises in order to consolidate this important  partnership: Seven will supply the new high end  monolithics range for the SG Waste to Energy – power plant offer.
The innovative plant concept in Divaca, combining efficiency, reliability and flexibility as well as the Seven product development team matches at best the high expectations of the SG global leading group.
The full product range SG Cast, SG Gun, SG Trow,  it's available by now from the experienced SG Sales team and will be formally launched at the Munich fair IFAT in May.
Seven Refractories will support with its best resources the project and its proud of this new development step.