Seven Expands Activities for the Aluminium Industry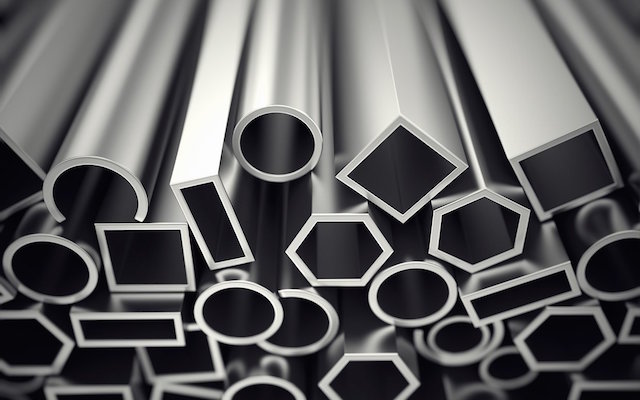 Less than a year after the publication of Seven's first brochure for the aluminium industry, satisfied customers in several countries have been won.
Deliveries have gone to Germany, Italy, the Slovak Republic, Russia, and Taiwan.
Marco Tonidandel, Business Development Manager at Seven explains: "More customers trust our products as they were convinced by the performance of products and because they appreciate the completeness of our product range, it allows for custom solutions for each type of furnace or process."
The choice of the optimal refractory solution for these manifold applications is crucial in order to ensure furnace performance and longevity. In recent months, Seven has signed on several customers in Southern, Central, and Eastern Europe as well as Asia.
"Over the last years we have become an important and widely known supplier for the steel and iron industry in Russia", says Roman Cheglov, Managing Director Seven Russia. "We are therefore proud and happy to expand our activities also to aluminium production. It is typical for the speed of Seven Refractories that the first sales comes before we even had a chance to translate the aluminium brochure into Russian."
The Awards, now in its 10th year, is supported by business leaders, academics and political representatives from across Europe, and this year engaged with over 33,000 businesses from 34 countries.
Seven Refractories has been chosen after the first phase of judging by an independent panel. They were evaluated on the core EBA values of innovation, ethics and success and will now go through to the second stage of the competition, which includes a video and a public vote.
Erik Zobec, CEO of Seven Refractories comments: " It is only weeks that we have opened our enlarged facilities in our Divaca headquarter together with Zdravko Počivalšek, Minister of Economic Development and Technology. We're very proud to be now selected to represent Slovenia as a National Champion."
"Adrian Tripp, CEO of the European Business Awards said: "Congratulations to Seven Refractories who have been selected to represent their country as National Champions. They are central to the success of Europe's strong business community, and have shown the core principles we look for of innovation, ethics and success."
The next round requires the National Champions to make a presentation video, telling their unique story and explaining their business success. The Awards' independent judges will award the best of this group the 'Ruban d'Honneur' status and the selected companies will then go on to the Gala Final in 2017.
Separately, in a two stage public vote, the videos will be hosted on the European Business Awards website, and the company who receives the most votes in their country will become the 'National Public Champion'. Last year over 227,000 votes were cast as companies were supported globally by their clients, staff and peers, as well as the general public.
Lead sponsor RSM, the sixth largest network of independent audit, tax and consulting firms worldwide has supported the European Business Awards since its inception. The Awards' core purpose is to support the development of a stronger and more successful business community throughout Europe. Additional sponsors and partners of the Awards include UK Trade and Investment, ELITE and PR Newswire.
In the 2015/16 competition, all EU member markets were represented plus Turkey, Norway, Switzerland, Serbia and the Former Yugoslav Republic of Macedonia. Their combined revenue exceeded €1.2 trillion employing over 2.5 million people.
For further information about the winners, the European Business Awards and RSM please go to www.businessawardseurope.com or www.rsmi.com and follow @rsmEBA on twitter.