Seven Participates in 3rd Iranian Refractory Symposium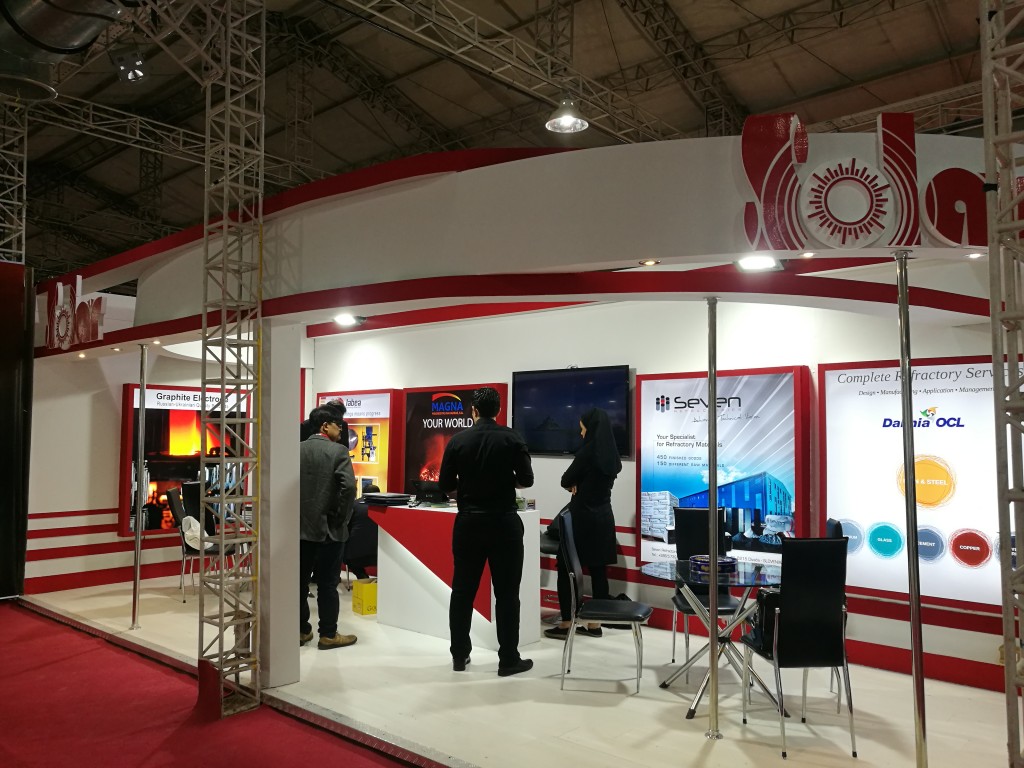 Presentations about Refractory Processing and Consumption
This year's Iranian Refractory Symposium was already the third conference of this kind and attracted more exhibitors and visitors than in the last years. Organized by the Iran Refractory Society in cooperation with the Iran Mine House & Iran Ceramic Society and sponsored by the Ministry of Industry, Mines and Trade, the goal of the conference is to discuss latest technological developments and to promote the exchange of ideas.
The event was held in late October at the Olympic Hotel in Tehran, with 40 technical papers and 51 exhibitors. All small, medium and large Iranian steel producers were represented by their senior operation and refractory teams.
Seven Refractories has been among the first to recognize the importance of the Iranian refractory market and to search for partnerships in this prosperous and highly dynamic country. For the Refractory Symposium, it was therefore only obvious to pursue more than a simple participation, but a more substantial sponsorship.
Therefore Giuliano Copetti, Group Technical Manager held a presentation with the title "Challenges and Options in Processing Refractories with Alternative Binders: Setting Mechanisms, Structural Features and Technical Performances".
Ali Sarafraz Nikoo from Solar International, a long-term partner of Seven Refractories, presented "Refractory Consumption Management: New Development – Material – Application".
"We are very happy with the outcome and the interest in our presentation topics", comments Ali Sarafraz Nikoo. "Also the number of visitors to our booth and the quality of business contacts established there is outstanding. The interest for Seven's advanced refractories can be judged as very high."
For further information, please visit:
http://www.conf-refractory.org/en