Seven Presentation at Aachen's International Colloquium on Refractories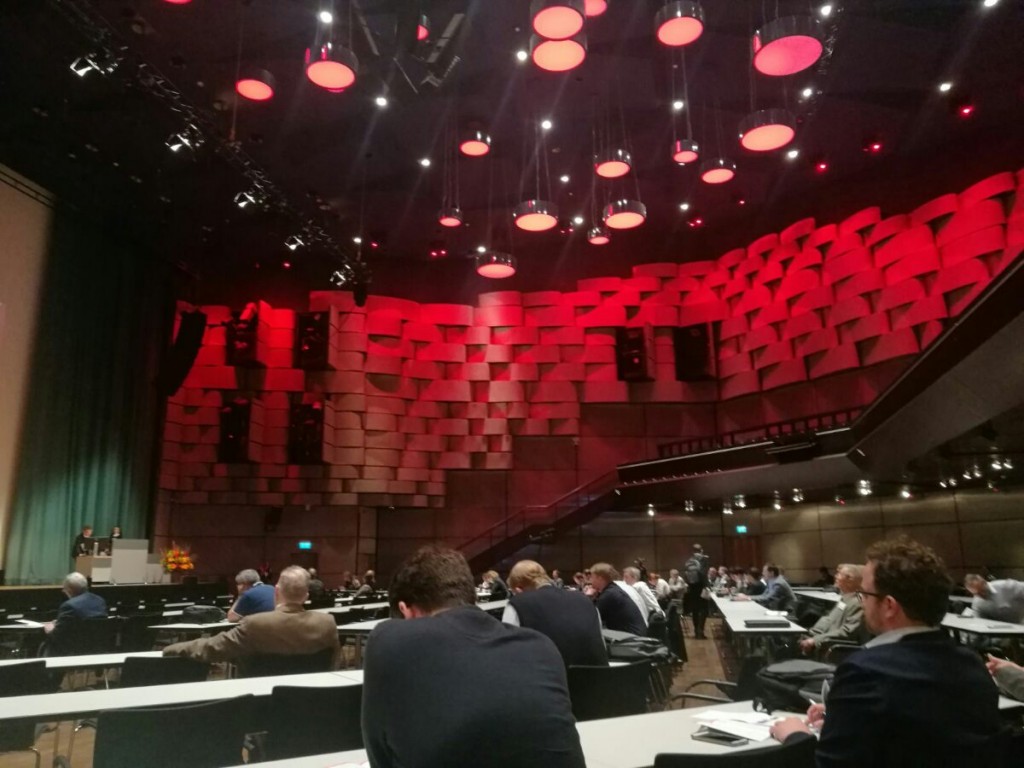 The 61st International Colloquium on Refractories attracted a prestigious gathering of experts from the scientific community and the industry to Aachen. The favorable business climate of 2018 was also reflected in the number of participants and speeches.
For the second time, Seven Refractories was invited to give a presentation to this high-calibre audience. Giuliano Copetti, Group Technical Manager had prepared an abstract and a scientific paper together with Mihaela Bregantic, Laboratory Leader and Luca Folco, Research & Development Manager. The full title of the paper and the presentation alludes to the large scope of the topic: "Development and Application of "Green", Environmentally Friendly Refractory Materials for the High Temperature Technologies in Iron and Steel Production".
In the paper, the group discusses how to develop and use "green" refractories with improved performance, while at the same time achieving a reduction in potentially harmful substances at the same time.
The example discussed in the paper and the presentation was the highly critical product group of taphole clays and the need to reduce emissions of potentially harmful substances such as benzo-alpha-pyren/C20H12 and other banned polycyclic aromatic hydrocarbons (PAHs). This poses considerable challenges as taphole clays are used at a highly critical stage of the production process, which forbids any concessions in terms of product performance and reliability. The research has been tested and demonstrated with solvent-extraction and gas-chromatography techniques, to make all results transparent.
"The industry is booming, and everyone is really busy. But environmental friendliness is one of the key topics of our time, and even during busy times, there is enormous interest from the audience", states Copetti. "It is important to note that striking the optimal balance between environmental friendliness and achieving the required performance level has been the focus of recent technological developments."
Photos:
Impressions from the International Colloquium on Refractories in Aachen