Seven Refractories completes holding furnace for Busch Hungary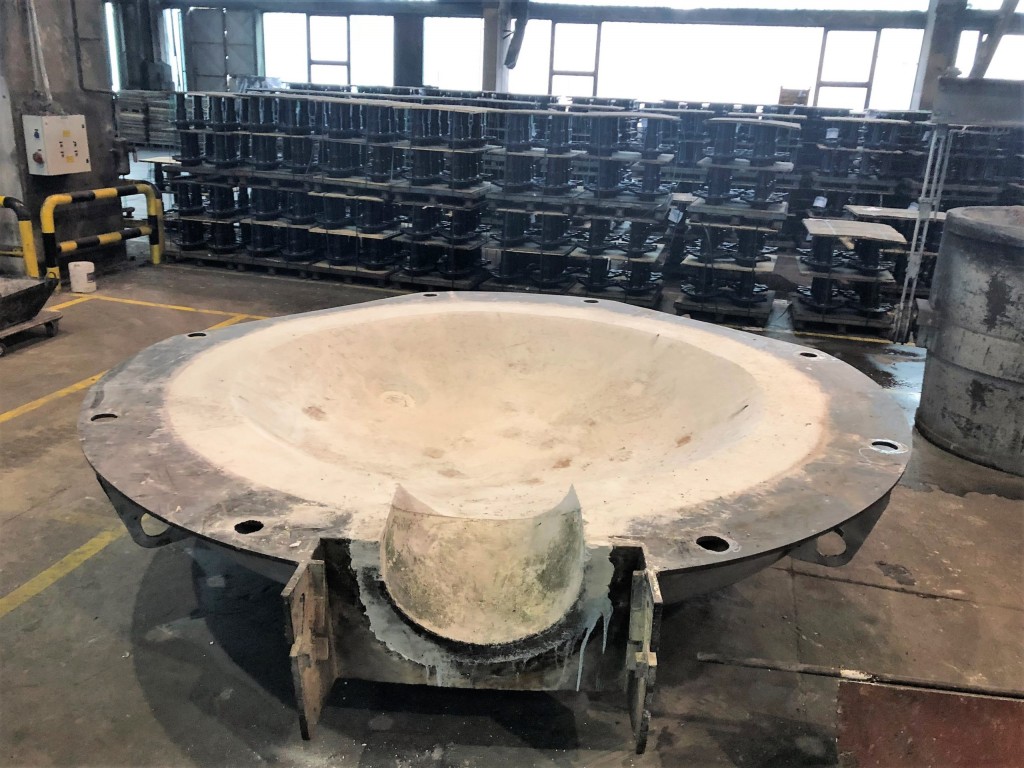 In August, Seven Refractories Germany has completed a comprehensive project for Busch Hungária kft, a foundry client in Györ/Hungary.
Busch is Hungary's largest iron foundry, a recognized partner of several vehicle manufacturers in Europe and a member of the BPW Group in Germany. The Györ plant specializes mainly in the production of cast parts for the commercial vehicle industry; the most important elements of the product portfolio include wheel hubs, brake calipers, swing arms, wheel holders, differential housings and chassis brackets.
For the project, Seven Refractories has done the entire project planning and engineering as well as material selection, production, delivery, and installation. The furnace, an ASEA LFR 45, is already up and running again to the full satisfaction of the client.
"All in all, more 41 tons of refractory materials were used to complete the project", explains Lars Merta from Seven Refractories Germany. "Following our on-site assessment and the project engineering plan, we opted for a combination of refractory materials installed with casting and gunning techniques as well as pre-shaped bricks to suit the specific situation at the client. The combination was chosen to ensure optimal results. For us, supplying a large foundry client was an exciting additional application beyond the iron, steel, and cement industry."
Photo: On site at Busch-Hungária Ltd a Györ