Seven Refractories: environmental leader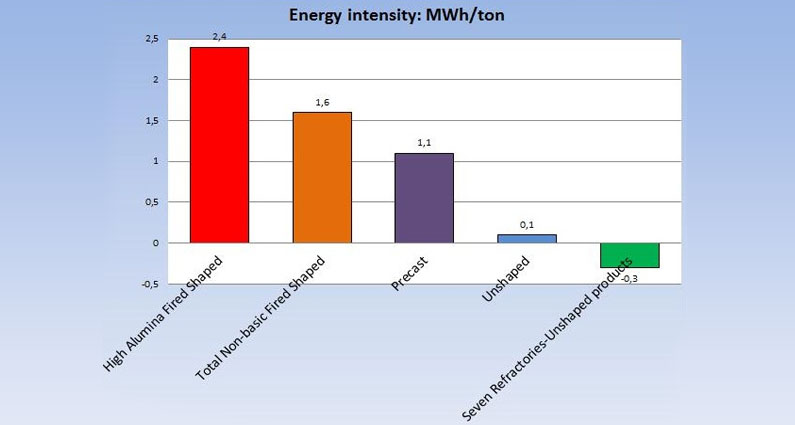 The growing environmental concern over the climate risks has been assumed at Seven Refractories as an innovative approach to the market.
In June 2013 on the General Assembly of the PRE – European Refractories Producers Federation in Berlin, a general report made by Carbon Footprint was presented. It shows the actual average energy consumption in MWh/ton for the different refractory manufactoring processes.
The unshaped products (monolithics) clearly shows the lowest energy impact.
At Seven Refractories we go further: we produce more electrical power than our own consumption. In 2012 we produced 248 MWh and consumed in total (production machines, illumination, heating, climatisation…) 126 MWh.
Seven monolithics are probably the most energy efficient refractory products on the European market at this time.