Seven Refractories Nominated by NLMK as Best Supplier Innovation Worldwide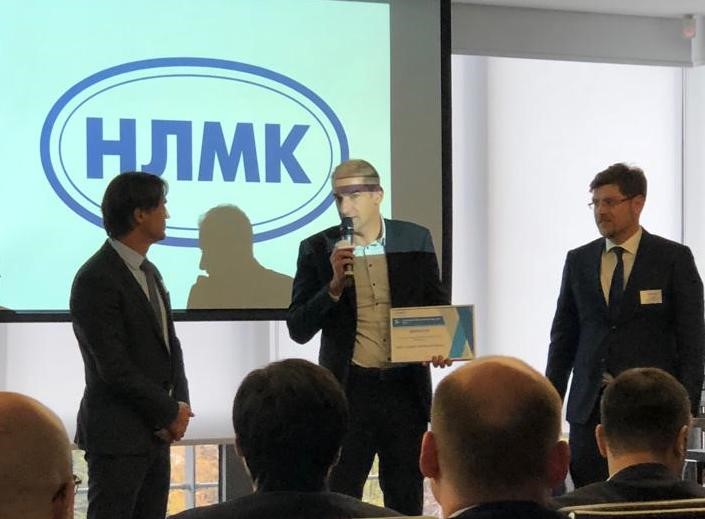 In its 3rd Supplier conference NLMK Group, a leading international manufacturer of high-quality steel products, has awarded Seven Refractories with as Best Supplier Innovation.
The award was handed over in an award ceremony in early November in NLMK's headquarter in Moscow by Anatoliy Hebnev, VP NNLMK procurement. Seven Refractories was represented with both Erik Zobec, CEO and Roman Cheglov, VP Sales, Technology, and Marketing.
"NLMK strives to build strong business relationships with suppliers", states Hebnev. "Our procurement guidelines enable us to make fair and objective decisions based on data. The award for Seven Refractories as Best Supplier Innovation is therefore more than an honorary award, it is a recognition of true merit. Two factors were crucial for our decision: Seven's continuous new innovative proposals as a whole, and the innovative shotcrete technology for steel ladles in particular."
Erik Zobec adds: "Receiving praise for work well done is always pleasant. But this award means a lot more to us: Refractories take up only a very small share of a steel producer's procurement volume. Therefore, winning this award and standing out among all of NLMK's suppliers world-wide is a tremendous achievement, for which we would like the entire staff involved, both with Seven Refractories Russia and on a group level."
Photo (from left to right): Anatoliy Hebnev, VP NNLMK procurement, Erik Zobec/Seven Refractories CEO, and Roman Cheglov/Seven Refractories VP Sales, Technology, and Marketing
Read more about NLMK's procurement approach here: https://nlmk.com/en/our-business/procurement/supply-service/