Seven Refractories now certified in ISO 9001 and ISO 14001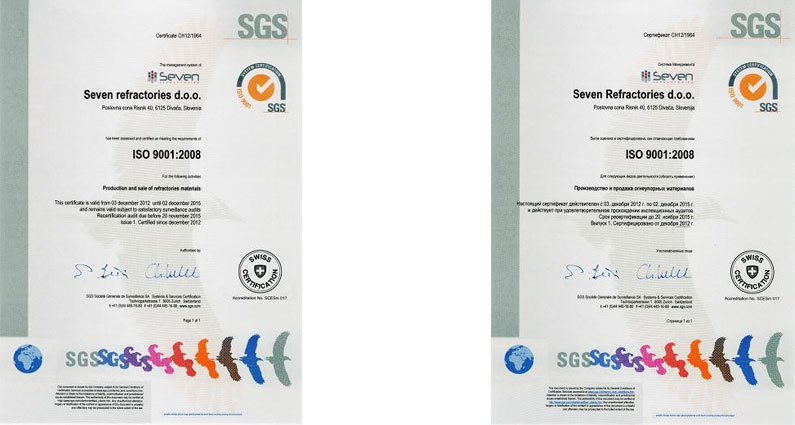 Seven Refractories is very proud to announce an important milestone. In December 2012 we earned ISO 9001 and ISO 14001 Certification.
The ISO 9001:2008 certification is the standard that specifies Quality Management System (QMS) requirements, focused on an organization's ability to meet and improve customer satisfaction, quality standards and environmental policy.
The ISO 14001:2004 certification is focused on Environmental Management Standard. This ensures that our organization has established, implemented, maintained and framed a process for improvement upon an environmental management system, to assure itself of conformity with its stated environmental policy.
We are certified by the SGS Group, the world's leading inspection and certification company, recognized as benchmark for quality and integrity.
Moving forward, we truly believe that our Quality System will enable us to provide you, as our customer, additional added value with our products and services.