Seven Refractories Participates in Dubai's Middle East Iron & Steel Conference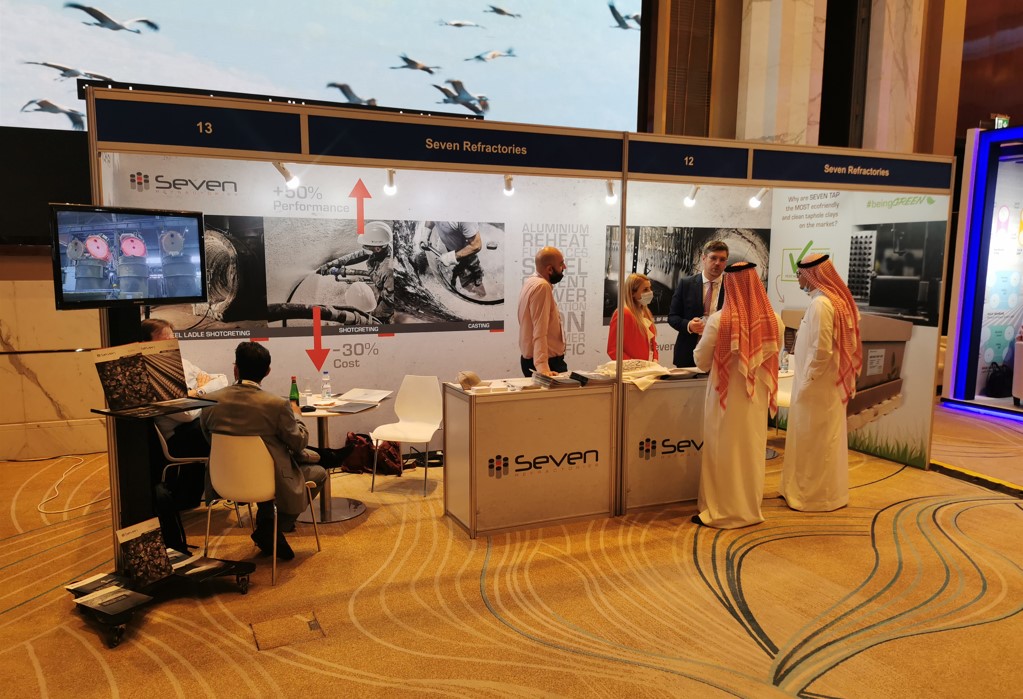 In early December, Dubai hosted the Middle EAST Iron & Steel Conference, in short MEIS 2021, where Seven Refractories participated as exhibitor and the only refractory producer on site.
"The timing of the MEIS 2021 Conference was ideal for us. Shortly after the official presentation of our new Middle East subsidiary located in Cyprus, such a high-calibre event was an ideal opportunity to create and reinforce our ties to iron and steel producers", emphasizes Filippo Manzoni, Export Sales Director for Seven Refractories.
The conference featured speakers from governmental and non-governmental institutions, leading industry experts, and media in presentations, roundtable meetings, and discussions.
"We were extremely pleased with our presence. The number of visitors and meetings over these days have shown the vivid interest in our cutting-edge solutions: especially when it comes to new approaches for steel production such as modern ladle management with shot-creting, robot-powered installations or other technologies we have developed", confirms Roman Cheglov, Vice President Sales and Technique. "This has given our new Business Unit some advantageous tailwind and valuable business contacts interested in the most modern technology."