Seven Refractories Russia Participates in Metal-Expo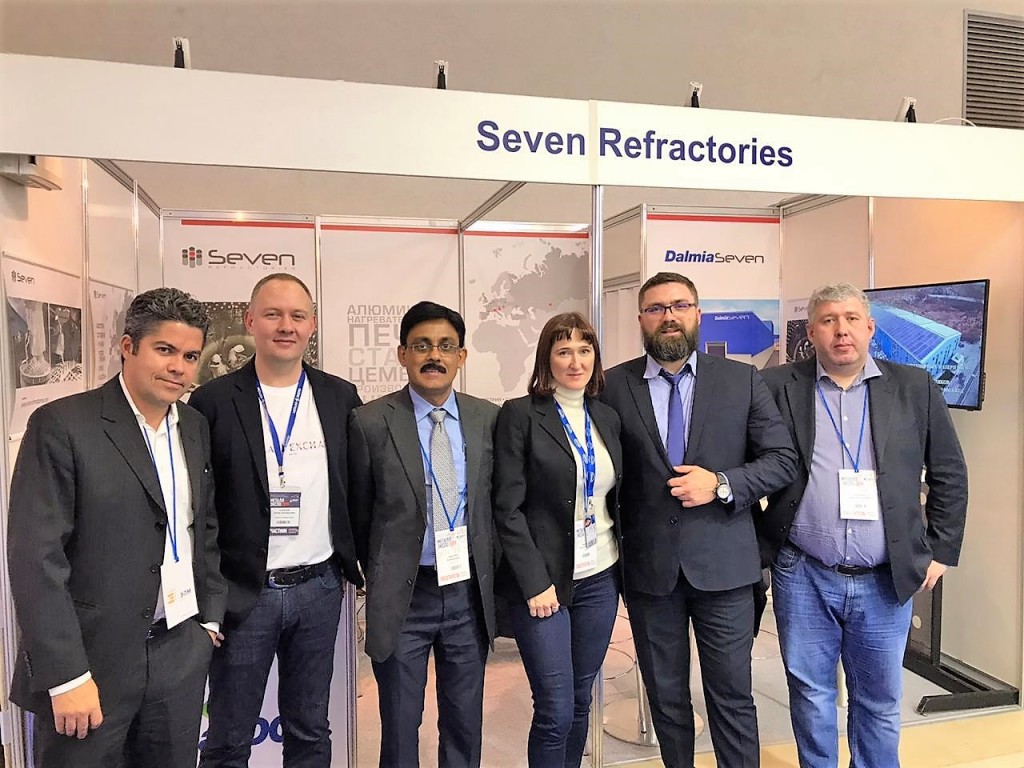 The 25th International Industrial Exhibition »Metal-Expo« was held on November 12 -15 at the VDNHa Fairgrounds in Moscow. The jubilee exhibition remained one of the main platforms for exhibiting key priorities in steel production, equipment manufacturing, solution supplies and strategies of the steel industry's future development.
With close to 600 exhibitors from 34 countries including Russia, China, Germany, Italy, Austria, France, USA, Great Britain, Ukraine and many others the exhibition achieved a record number of visitors, proving the event to be an important industry gathering.
Seven Refractories Russia participated with its own booth showcasing also the joint venture partner Dalmia OCL from India. Nilkantha Brahmachari, Head International Business Dalmia OCL, expressed: "Together with Seven Refractories we offer a complete solution for steel ladles, combining Dalmia OCL's high quality bricks and monolithics of Seven Refractories -this is likely to raise interest for lot of customers.  In addition, Dalmia OCL demonstrated its strength in challenging fields such as RH degassers and electric arc furnaces."
Denis Smirnov, Managing Director of Seven Refractories Russia, summarizes: "We are very pleased with the results of our participation and we can look back to trade show days filled with productive meetings and discussions with existing customers and new prospects. The interest for our advanced monolithics is continually growing. Especially in these challenging times for the industry, customers are looking for cutting edge solutions."