Seven Refractories Russia Repairs Biggest Blast Furnace To Date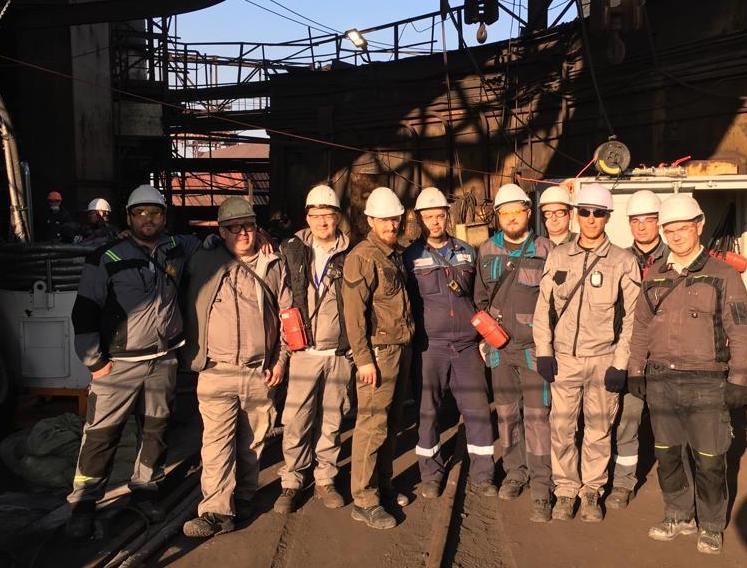 The record-breaking blast furnace repair was suitably conducted by the largest organisation within Seven Refractories. "Our Russian team has done a truly great job and surpassed itself", comments Roman Cheglov, Group VP Sales and Technique, with pride. "A blast furnace of 5.500 cubic meters is a huge beast. In that order of magnitude, a repair it is an enormous task."
Severstal had prepared the repair of its Blast Furnace 5 called Severyanka in Cherepovets thoroughly, going through a meticulous tender process. In the end, Seven Refractories was chosen above all national and international competitors to plan, supervise, and perform the repair.
"We are of course proud that we beat all competitors in the tender for this huge project. Severyanka is the biggest blast furnace in Russia", explains Denis Smirnov, Managing Director of Seven Refractories Russia
The sheer numbers alone speak for themselves:
A diameter of 12 meters.
100 tons of shotcreting material.
A gigantic size of 5.500 cubic meters.
A daily output of 15.000 tons of pig iron.
Seven Refractories teamed up with its trusted partner Refracon Installations for the shotcreting of the blast furnace's upper lining. In addition to sheer size, the repair was the very first robotic repair of the non-cooled stack of the furnace.
After finalization of the project and thorough checks, the blast furnace was started up again to full performance. Smirnov adds: "Due to the size and difficulty we selected only the very best and experienced colleagues to ensure everything worked perfectly. I wish to thank everyone involved for getting Severyanka back to work so quickly and perfectly and for exceeding our client's expectations."
"We are very proud that our largest organisation performed this project and that we managed to save the client 12 hours of repair time. Time is money. The normal rule of thumb is that every day a blast furnace is standing still equals roughly a million US dollars. So you can do the math", adds Cheglov.