Seven Refractories Strengthens Capacity in Pre-Shaped Products with Busalla Plant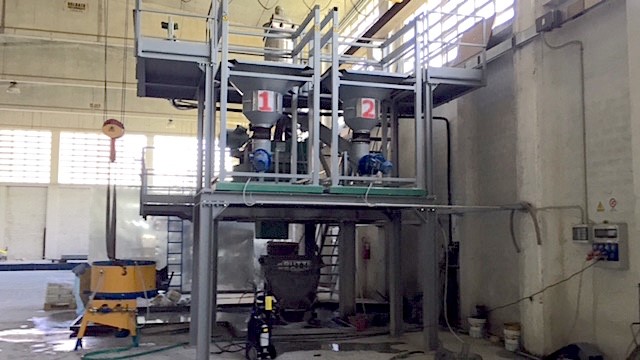 Over the last years, the Italian team of Seven Refractories has seen increasing requests from a variety of industries. With an additional modern plant near Genova, Seven Refractories is now able to serve this demand.
"The location in Busalla is ideal, " explains Carlo Bovio, General Manager of Seven Refractories Italy. "The important port of Genoa is basically around the corner, and for land transport the main highways of North-West Italy are nearby. We will be in a very good position to serve our customers with precast shapes in fast delivery times."
The 2.000 m2 plant is dedicated to preshaped refractories of all kinds and dimensions. The facility is outfitted with modern equipment: A big production line covers shaped refractories up to 500 liters, while the other line with a pan mixer manufactures products up to 150 liters. Drying cycles up to 400°C with high thermal efficiency and an optimized heating bell are at the core of production, supported by a 6-ton capacity crane and vibrating tables.
Erik Zobec, CEO of Seven Refractories adds: "With this added facility, we will be able to serve the specific needs of the precast market in a highly flexible manner."