Seven Refractories Ukraine Completes Robotic Repair at BF 2 Mariupol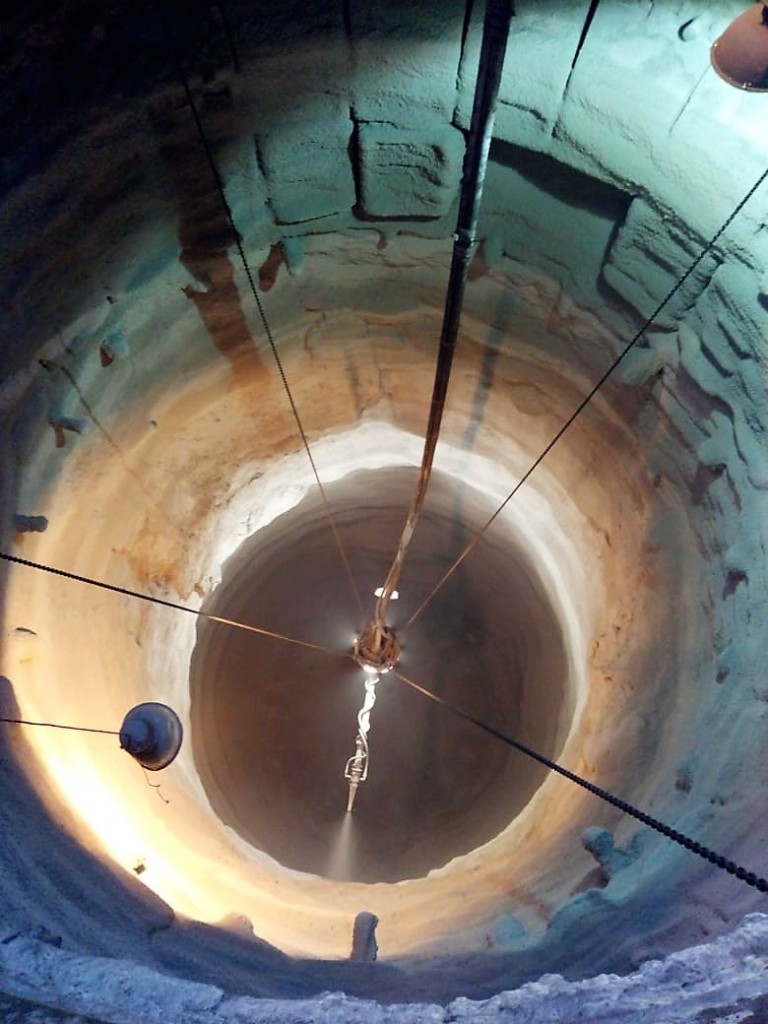 PJSC MK AZOVSTAL in Mariupol is one of the most important steel producers in Ukraine, and has been relying on Seven Refractories' expertise for its repair projects for several years. The recent overhaul of a stack of the blast furnace number 2 was no exception. With a productive volume of more than 1.700 cubic metres, and its high daily production rate, keeping the repair time to a minimum was one of the major targets for the client.
Due to the specific situation of the blast furnace, Seven Refractories suggested a repair project based on shotcreting castables applied by means of a robotic device. Almost 650 tons of advanced refractory material were applied in the process.
"We were especially pleased to fulfill our ambitious internal targets: completing the project ahead of schedule and reaching a minimum rebound rate for this kind of technology", highlights Anton Petrovsky, Commercial Director of Seven Refractories Ukraine. "The blast furnace is up and running again to the full satisfaction of the PJSC MK AZOVSTAL."