Seven Refractories Ukraine finalizes blast furnaces shotcreting for MMKI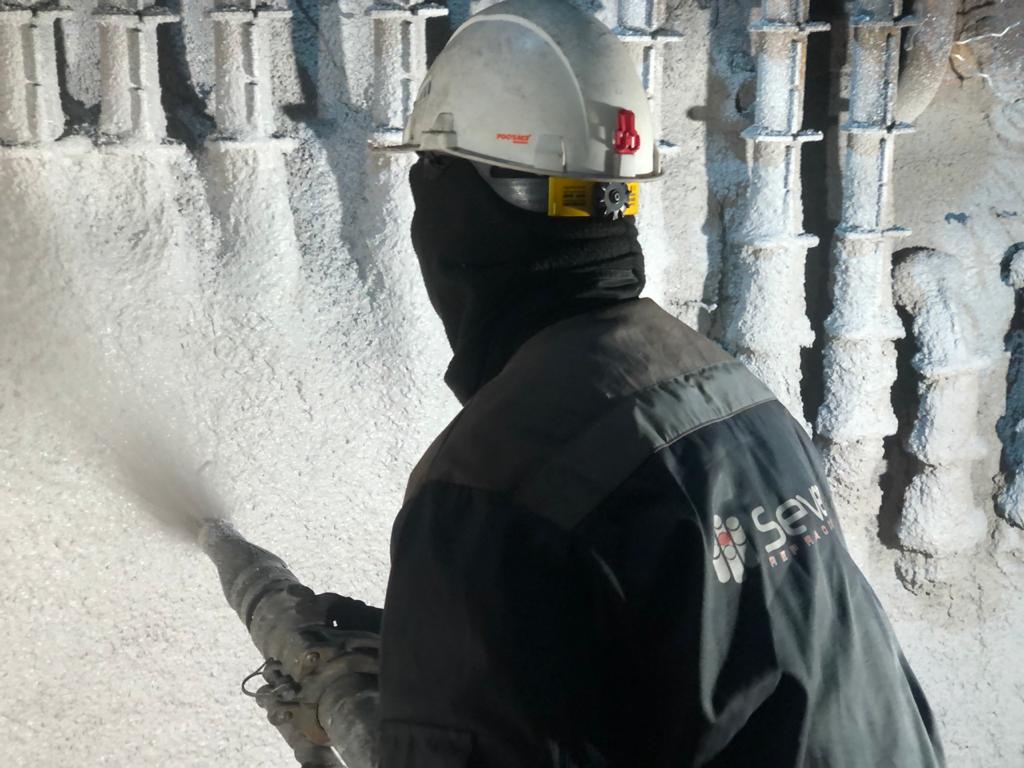 MMKI in Mariupol has been a long-standing customer of Seven Refractories Ukraine, and in continuation of this longterm partnership MMKI has entrusted Seven Refractories with the repair of two more blast furnaces – no. 3 and no. 4 – in 2020.
At the end of January the first relevant repair was realized on BF no.3, with a size of 2,000 m3. More than 650 t of advanced refractory materials were installed using manual shotcreting techniques. This was the most suitable technique for several reasons: on the one hand, the particular blast furnace structure, with cooling pipes instead of the more widely known cooling staves or plates, and on the other hand, smaller repairs carried out at the same time. In addition, Seven's installation team also completed an essential intervention on the furnace's hearth with self-flowing castable material.
In the first part of April the second repair on BF no.4 was started and also completed. With a similar size of 2.002 m3, the blast furnace needed a substantial repair with more than 600 tons of monolithic material. Due to different conditions of this project a robotic shotcreting installation technique was utilized.
Oleg Tyshchenko, General Manager of Seven Refractories Ukraine, summarizes these projects: "We are proud to have completed these two repairs for our esteemed client MMKI. The deadline was respected and both furnaces are now up and running again, to the full satisfaction of the client. Compared to traditional methods, shotcreting offers shorter repair times, therefore allowing production to restart earlier. On the other side, the flexibility and adaptability of this technique is another advantage, allowing the choice between robotic and manual installation for different furnace conditions.