Seven Refractories Unveils New Homepage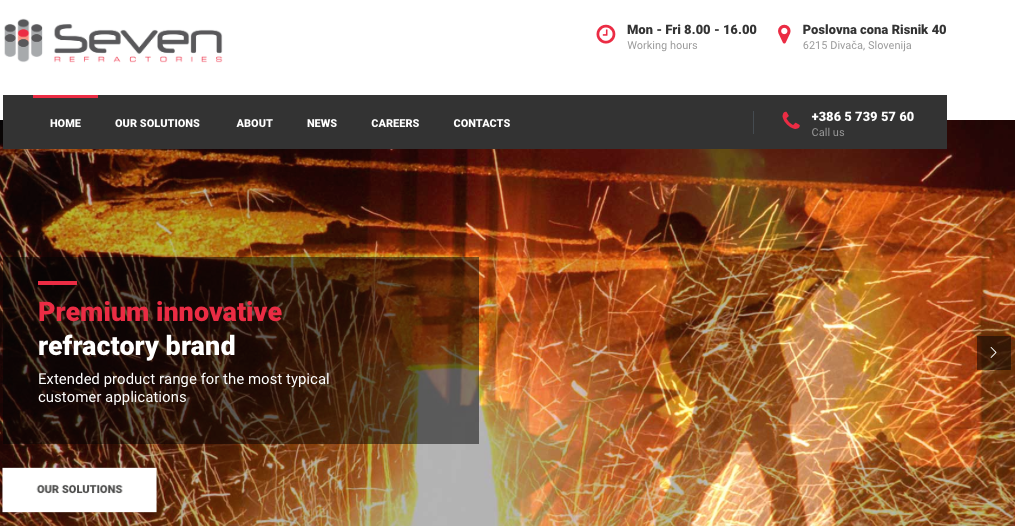 After six busy years full of growth, Seven Refractories not only needed more laboratory space, new production lines, and expanded warehouse facilities, but also a new presence on the internet. In August, the new webpage was finally unveiled.
"Our new webpage was created to reflect the full range of our product portfolio and applications. We have ventured far beyond steel, iron and cement, and we now offer a full range of refractory solutions for the aluminium industry and for power generation", explains Martina Krapez, Marketing at Seven Refractories.
"In addition, we were especially happy to start a section with customer voices. Taking the time to ask your customers for feedback on your performance has proven more than worthwhile. We were not only surprised by the number of responses, but also about how positively and openly our clients expressed their appreciation."
In addition, the webpage was adapted to allow convenient mobile and barrier-free surfing for customers on the go. Service features like an event calendar, brochure downloads, and maps to the company sites complete the webpage.