Seven Refractories wraps up a successful year of 2015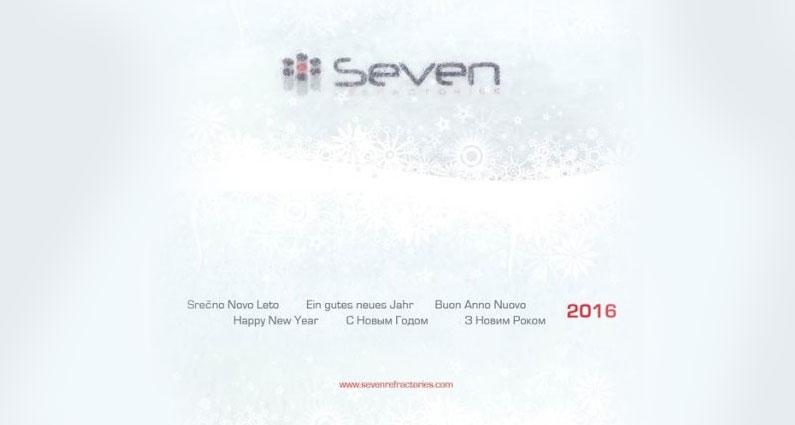 2015 was probably the most successful and exciting year for Seven Refractories. We exceeded our ambitious goals for this important year, which was marked by our five-year celebrations.
In this short time, our company has grown even faster than we expected.
We now serve more than 200 customers in over 40 countries on 4 continents with a growing portfolio of advanced refractory products.
Our next steps are further expansion, the enlargement of our manufacturing facility as well as laboratory in Divača/Slovenia, and a new production site in Kazakhstan.
The main component for our successful year of 2015 as usual were having the right people on board having great experience, capabilities and right motivation and positive energy.
We would like to thank our customers, cooperation partners, staff and suppliers and wishing to all of you a successful and prosperous new year of 2016.