Seven Supports Local Basketball Team's International Tournament Participation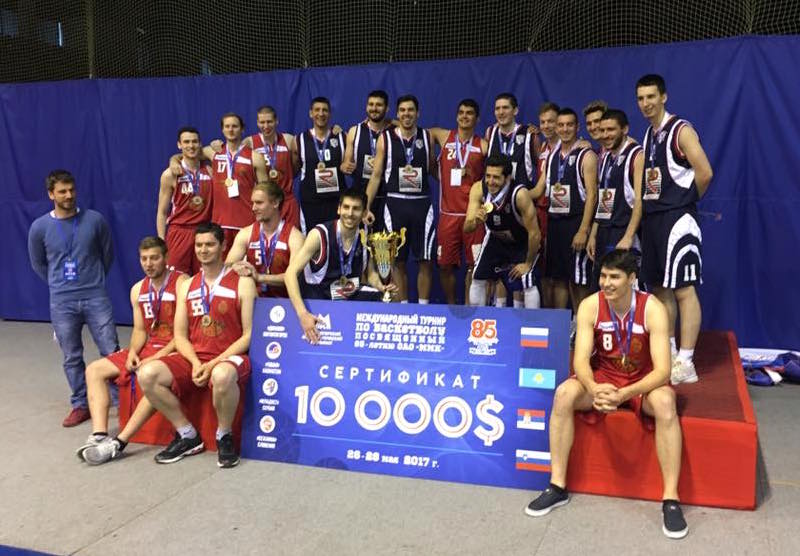 Since Seven Refractories started operations in Divača/Slovenia, the company has always strived for being a strong contributor to local community life. Whether it is hiring, training, and promoting local workforce or relying on nearby suppliers, sustainability and social responsibility are at the core of the company values.
When the local basketball team from nearby Sežana was chosen to participate in an international tournament and to travel to St. Petersburg/Russia, it was only logical that Seven should extend its support.
The tournament was started to celebrate the anniversary of Magnitogorsk Metallurgical Combine, a long-term satisfied client of Seven. The event was held in the Russian town of Magnitogorsk from May 26 to May 28.
"Meaningful sponsoring is much more than just handing over money and putting your company logo on a flag", explains Erik Zobec, CEO of Seven Refractories. "It has to match – and the highly exciting sport of basketball matches our growth, speed and precision in a perfect manner. Of course we are delighted when a successful team sports our logo on their team dresses. But with our strong ties to Russia, we could offer a lot of immaterial support from organizing travel to handling the visa application process in a smooth way."
After two victories and one defeat the team achieved a very honorable 3rd place.
Seven Refractories extends congratulations to all team members and supporters!