Successful Melting Furnace Repair for Rusal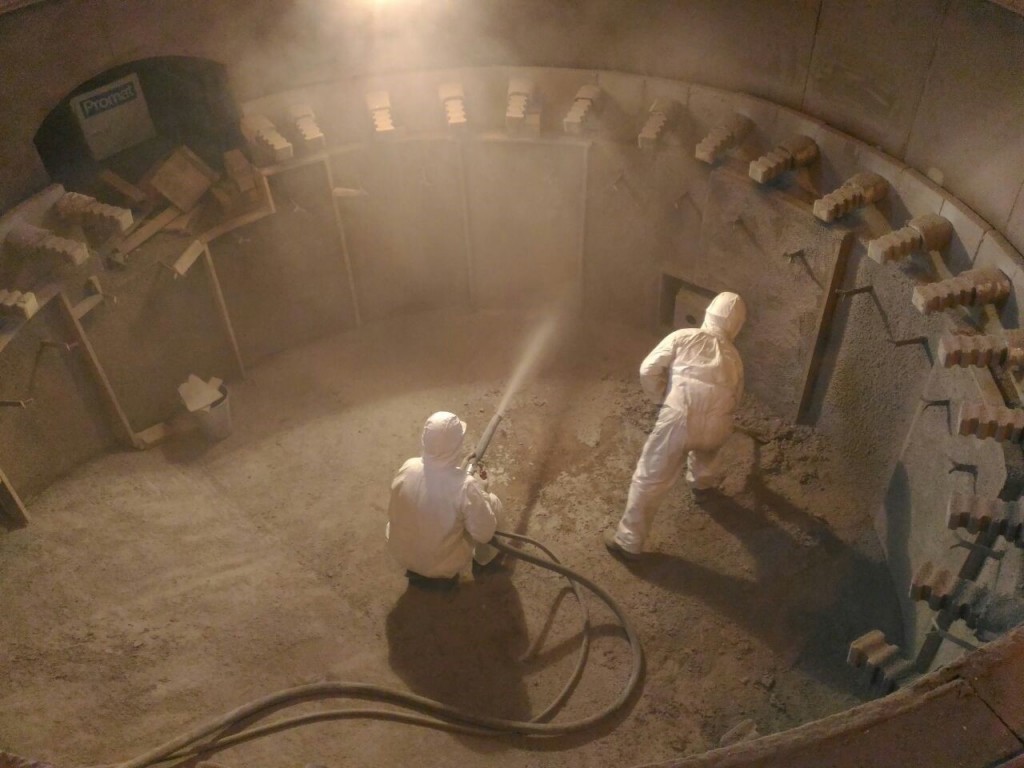 Rusal, long-term satisfied client of Seven Refractories, has entrusted the company again with a large repair. A 20-ton melting furnace in a Rusal factory in the city of Krasnoyarsk was successfully repaired.
In total, the repair project amounted to 30 days including curing. Repair works were performed on the lining of the furnace, the flue duct and the moving arch.
For the project a variety of techniques were used to install several of Seven's unshaped and shaped products.
»This specific repair was of considerable scope and complexity, combining modern monolithics with traditional brick solutions where they are suitable«, explains Roman Cheglov, Managing Director of Seven Refractories Russia. »For this reason and because of the location, we conducted the repair as a cooperation between Seven Russia, Seven Asia from Kazakhstan, Refracon Russia and Refracon Asia.«
Maxim Glazunov, Managing Director of Seven Refractories in Kazakhstan adds: »We are especially pleased to perform such an important repair together with our Russian colleagues and with the Refracon teams. Cooperations like these show that we have a lot to offer to clients in our region.«
The repair was completed to the full satisfaction of the client who has already taken the furnace back on line.