Successful tests of Sevens' taphole clay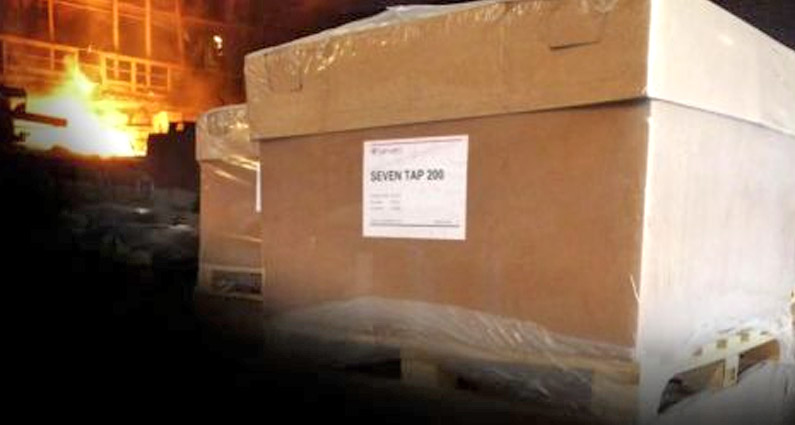 After a year of intensive development work, including the start up of a new IT controlled production line, the complete product range Seven TAP 200, 300 and 400 have been tested in the past two months in 4 different blast furnaces in Russia and Turkey. The SEVEN tap products have been used at middle and large size furnaces also under severe conditions, as high iron temperature (>1540 °C) and casting rate (>8,0 ton/min).
Excellent product consistency, long taphole length achieved, high resistance to the molten metal and low environmental impact have been remarked by the users, who expressed full satisfaction and reported performances even overtaking the standard top players.
The composition design and the special binding system has confirmed high stability of the product enhancing the specific consumption as well as the casthouse management.
The whole Seven staff is proud of the results and is already committed in the processing of the extended feedback information and suggestions, working at full steam towards further improvements.