UKRAINE: Seven continues investment and completes project in Mariupol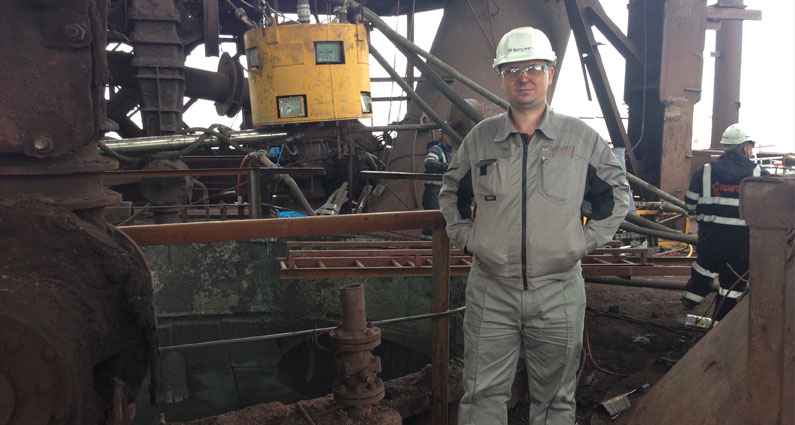 As early as 2012, Seven Refractories has started activities in Ukraine. The strong commitment to the Ukrainian market continues also in difficult times and has recently been highlighted in an article on the Ukrainian news site www.056ua.
"Today, foreign companies are hesitant to start or prolong activities on the Ukrainian market. The reason is not only the military operation in the Eastern part of the country, but also the unstable economic situation and the complexity of the logistics. All this hinders foreign investment in Ukraine. The example of Seven Refractories Ukraine shows that even today it is possible work successfully and profitably in Ukraine" confirms Oleg Tyshchenko, CEO of Seven Refractories Ukraine.
Seven Refractories not only brings foreign investment to Ukraine, but also advanced technology and modern standards in the production and application of refractory materials. These are crucial for key industries such as steel, iron, and cement production.
"With our partners we have run several highly successful projects. Our clients do not only appreciate the quality of our products, but also our clear service approach. We see it as our goal to perform set-up and maintenance work efficiently to decrease down time and project cost", explains Oleg. "A highly efficiently run furnace can save up to 30% of the natural gas. This cost saving is extremely relevant."
The last project was the stack repair of blast furnace no. 3 in Mariupol, Ilyich. The project was done with robotic support applying the refractory materials onto the inner surface of the blast furnace. Given potentially hazardous environment of a gas-powered blast furnace, this modern method considerably increased the safety for the operating personnel.
Link to the original article in Ukrainian language: https://www.056.ua/article/927751