XI Conference of Refractory Producers and Metallurgists in Moscow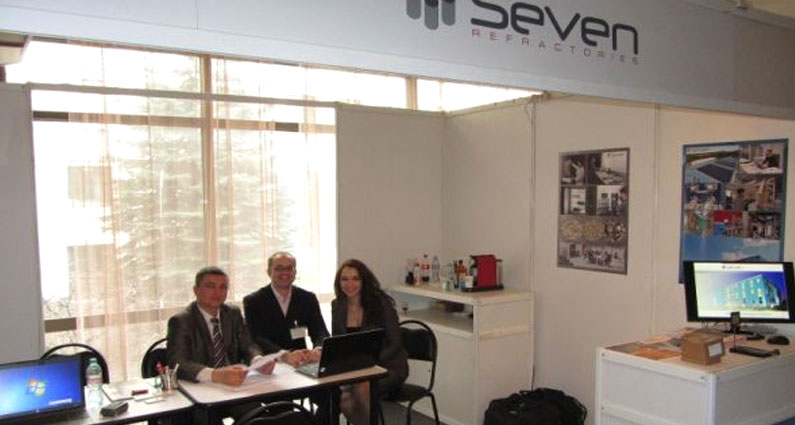 Seven Refractories took part in the XI International Conference of Refractory Producers and Metallurgists. This conference is one of the biggest event in the Russian steel market and was attended by all the leading companies as NLMK, Severstal, EVRAZ, Metalloinvest ect.
Seven Refractories made a presentation, this time on the topic of "Monolithic in the Steel Ladle Lining". The report was prepared by Luca Folco – Technical Director of Russian business unit and presented by the regional manager for Ural region Andrey Alekseev.
Beside that, this year Seven Refractories has organized a stand where more than 15 meetings were held with the representatives of major steel producers and other production companies including refractories.
The greatest interest was focused on Seven monolithic technologies for the steel ladle and reheating furnaces. Also a special interest was shown for ecological friendly tap hole clay materials.
Next year we plan again to participate in the conference.