BEST WHISHES FOR INCOMING 2021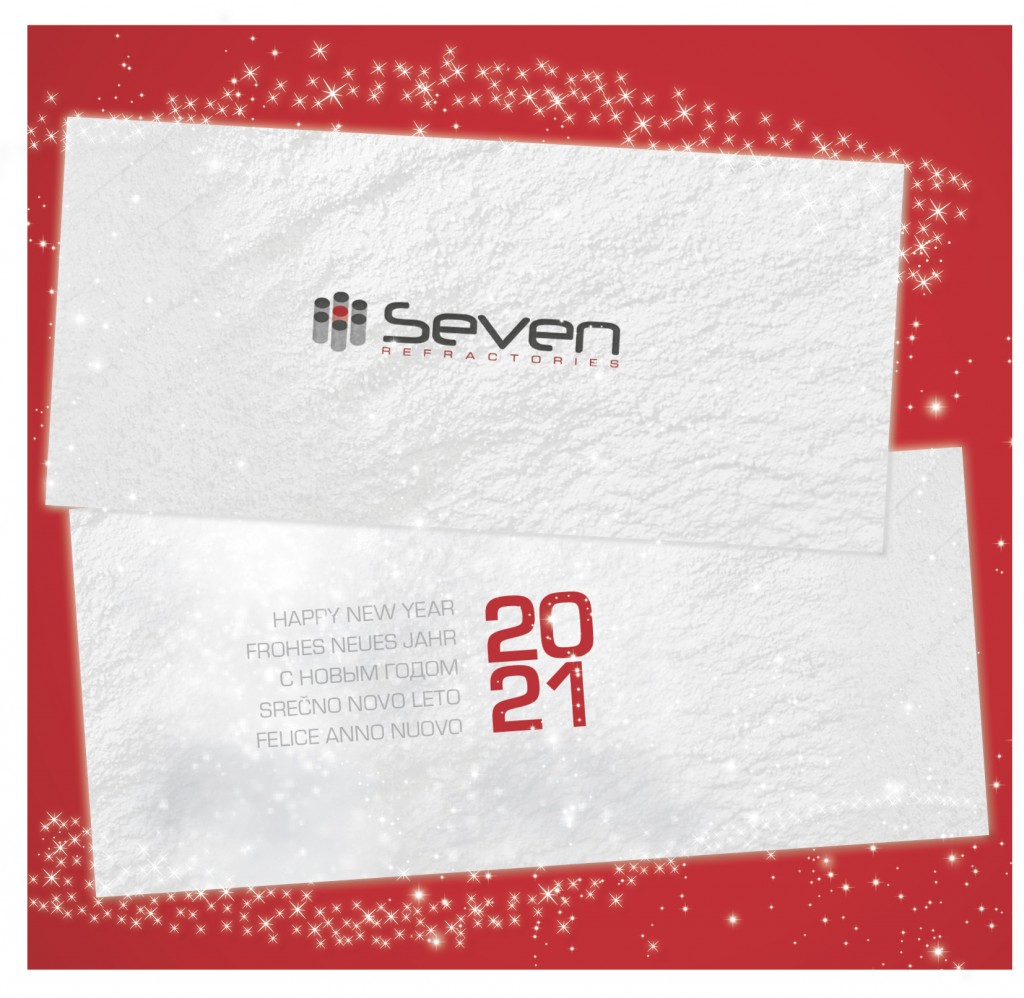 Dear colleagues,
dear business partners!
when we started into this 10th year of Seven Refractories in January, we had lots of plans: plans to grow and expand, plans to take time out and to celebrate.
Then, as you all know, 2020 happened, and the world changed on a level we never experienced before. The global spread of a disease brought fear, restrictions, solitude, and changes that will be felt in the future. Nothing could be taken for granted anymore, and any plan you made was subject to revision.
Our sales forces were not able to proceed with customer visits, our technicians could not travel to the plants, our product trials were blocked. Our plants operated in severe conditions: transport limitations, restrictions, safety protocols. Our employees had to work partially out of home offices, wear protective masks and accept all possible compromises.
I am deeply humbled that despite all of these circumstances Seven Refractories has sold, shipped and produced more tons this year than even before! This may be seen as one of our most impressive results ever and proves our perseverance and ability to resist during difficult circumstances.
We all find ourselves in front of new hopes and expectations:  the vaccine should bring us back on track within the coming months and we all count on finding a prosperous business environment again – but in particular we long for this beautiful "normality" which we miss so much!
Many thanks for your great dedication and efforts and to all of you and your families my best wishes for a Merry Christmas and a New Year celebration in safety and harmony.
All the best
Erik Zobec