Dalmia Seven inaugurates "first-of-its-kind" monolithics production line in India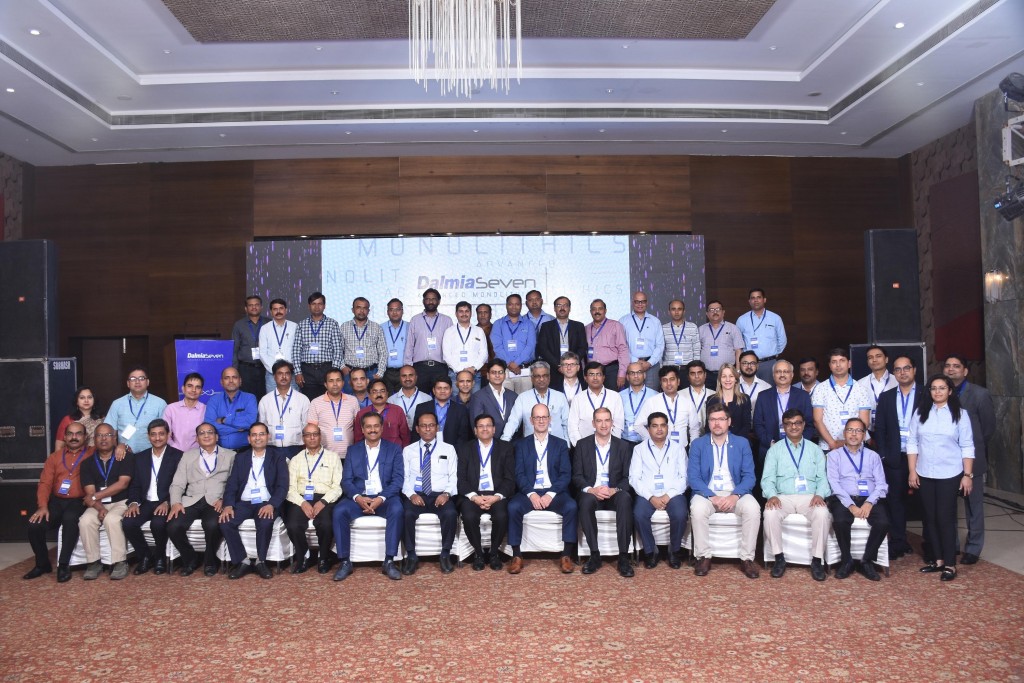 In May, Dalmia Seven inaugurated a new Monolithics production line at its Katni, Madhya Pradesh manufacturing plant. The new production line is the 'first-of-its-kind' in India and equipped to manufacture a range of monolithic products. It incorporatesbest practices and unique equipment that allows for shorter and accurate production cycles ensuring that customers get the benefit of cutting edge refractory supplies and precision.
The new production line at the Katni manufacturing plant has enhanced the overall plant capacity to 45000 MT per annum and is poised to meet the growing demand of steel producers in domestic markets. It is equipped with state-of-the-art feeding and mixing circuit controlled by centralised processing software and can deliver up to 50 tons per shift.
At the "Day 1," Sameer Nagpal, Chairman of Dalmia Seven commented that "India is now the second largest steel producer in the world. The new line has been set up to cater to the increasing demand of steel producers. Aligned with the Government's 'Make in India' mission, this facility will help us substitute the high end products which are still imported from Europe."
Commenting on the association between Dalmia Bharat Group and Seven Refractories, Erik Zobec, Group CEO, Seven Refractories stated: "Our collaboration is growing day after dayevery day. Over two years of association, Dalmia Seven has consistently invested in technology and in building a world-class manufacturing setup to give customers an innovative and reliable refractories partner right at their doorstep."
This expansion will help deliver cutting-edge refractory products to our customers while ensuring the highest standards of technology and quality.