FIRST DALMIA SEVEN DEALER MEET AT RAJGANGPUR , ODISHA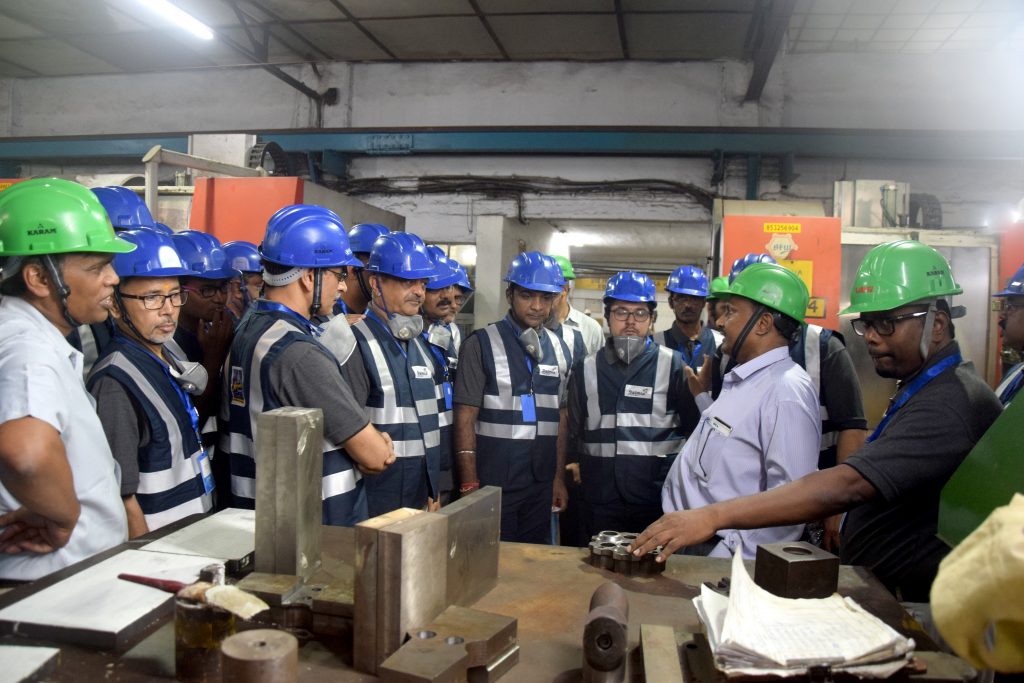 Dalmia Seven, the young joint-venture between Dalmia OCL and Seven Refractories of Europe, has recently accomplished an important milestone in its customer relations. A Dealer Meet organised by Dalmia-OCL formed the right platform for Dalmia Seven to introduce the advanced monolithic solutions to a very important circle of dealers.
Before the beginning of the autumn season, more than twenty of the most important dealers of the industry were invited to the production site in Rajgangpur/Odisha for a detailed Business Meeting aimed at leveraging the strengths of Dalmia-OCL & Dalmia Seven for a mutually beneficial, profitable association. Attended by enthusiastic participants from across geographies pan India, the event was highly appreciated.
The meeting included a technical overview, product presentations with question and answer sessions, as well as a guided tour of Dalmia-OCL's Rajgangpur facility, biggest among the five it runs across locations in India and China. The plant manufactures bricks, monolithics and flow-control refractories, which are then shipped to customers world-wide in varied businesses such as iron & steel, glass, cement, aluminium, copper, power and petrochemicals. An attractive cultural programme complemented the event.
One of the meeting's key objectives was to familiarize the dealers with Dalmia Seven's high-end castables, which bring a new approach to the market. Delegates also visited the Dalmia Institute of Scientific & Industrial Research (DISIR), a state-of-the-art R&D institution recognised by the government of India and dedicated to research in the field of ceramics and refractory.
"Our Dealers represent a very important link to our end customers and are therefore highly valuable for us", explains Girolamo Rossi, COO of Dalmia Seven. "Our advanced monolithics are definitely a premium product group representing a quantum leap in application technology. From the enthusiastic and excited feedback of our audience, we are confident that we have portrayed the competitive advantage of these state-of-the-art products well to our dealers."