Robotic Shotcrete Repair for Acerias Paz Del Rio, Colombia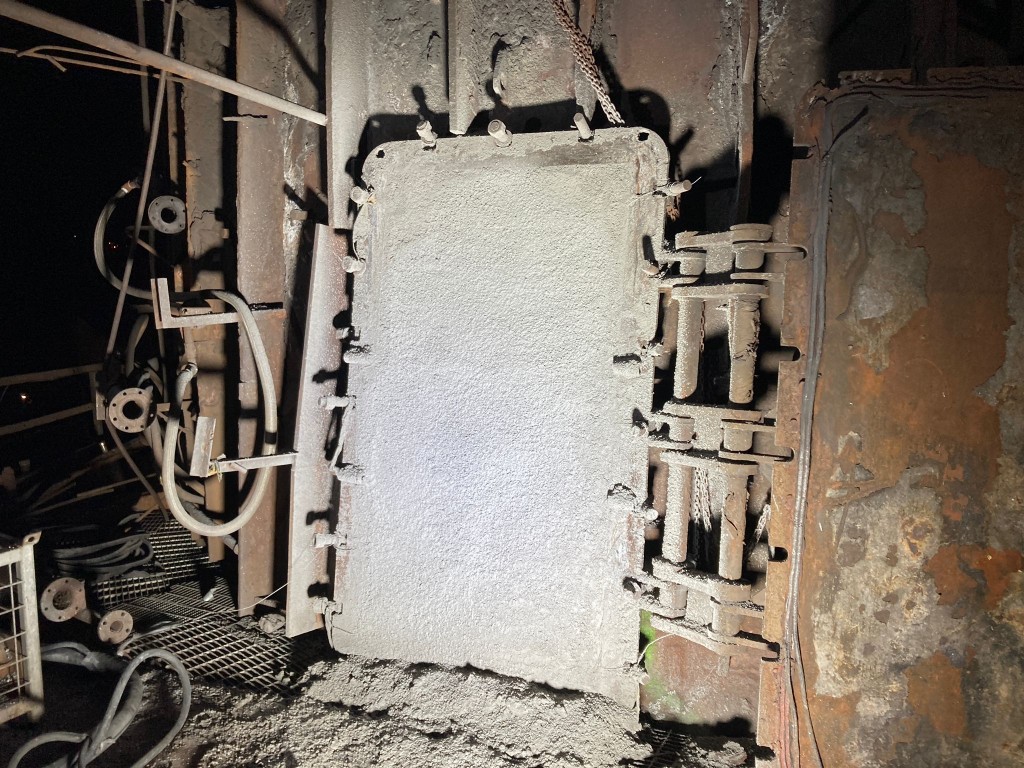 In early summer 2022, Seven Refractories carried out repair works for Acerias Paz Del Rio (short APDR). The repair of their "Elena" blast furnace, included bosh, belly and stack furnace areas.
After the draft of a repair plan, several unforeseen conditions onsite demanded "ad hoc" changes, demanding the technological expertise of Seven Refractories. It turned out to be technically challenging, resulting in a combination of different installation techniques and complex coordination on four working levels. Usage of cameras achieved us, precise refractory application. While still observing all safety regulations was the priority.
"Over the last years, shotcreting has turned out to be the method of choice for some of the most difficult repair situations", explains Igor Paladin, Seven expert for BF Installations. "In addition, we combined a robotic and manual shotcreting approach – so we can really speak of one of the most complex installation we ever made." Overall, close to 300 ton of refractory material were applied in net 45 hours.
"We wish to thank everyone involved for a difficult job extremely well done", states Erik Zobec, Group CEO of Seven Refractories. "This project gives impressive testimony not only to our continuing geographical expansion, but also to our cutting-edge technical expertise, which combines advanced refractories with decades of experience and engineering creativity."