SEVEN REFRACTORIES CEO ERIK ZOBEC MEETING INDIAN FOREIGN MINISTER MR. H.E. DR. SUBRAHMANYAM JAISHANKAR DURING THE BLED STRATEGIC FORUM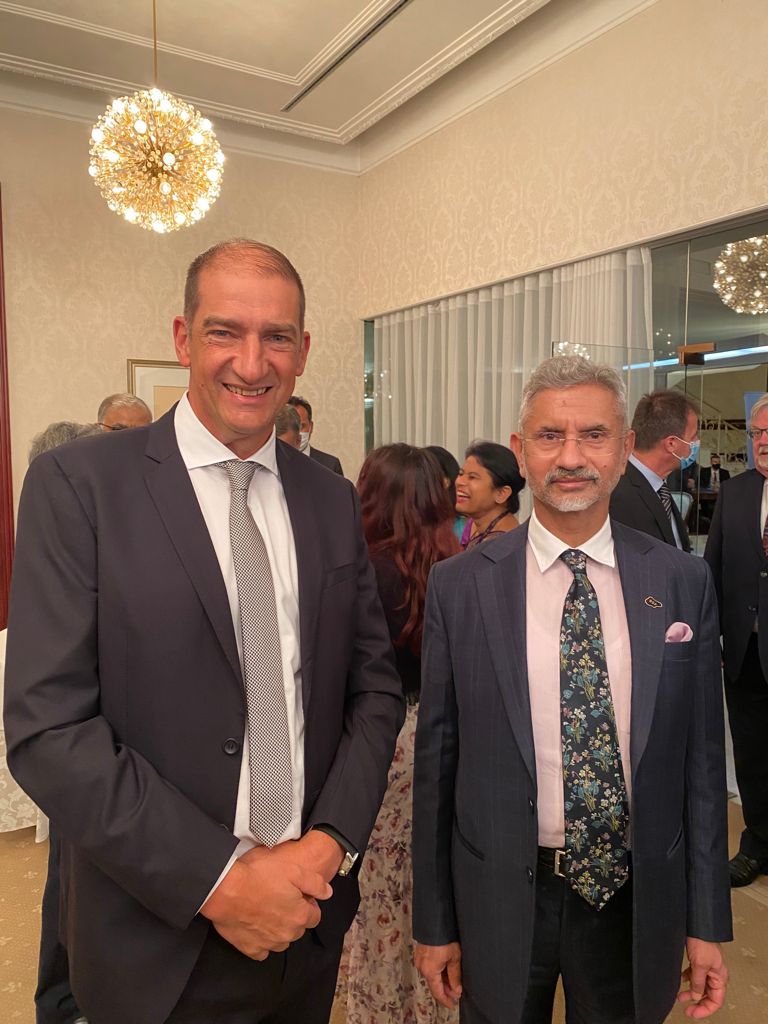 The Bled Strategic Forum is the leading international conference in Central and South-Eastern Europe and a unique, open and inclusive platform on Europe's key challenges in the 21st century. Over 16 years, it has hosted more than 10,000 participants from 100 countries, more than 30 heads of state and government, more than 300 ministers and more than 100 representatives of international organizations, making the Forum one of the most important international socio-political events.
Taking this occasion, the Ambassador of India to Slovenia, H.E. Ms. Namrata S. Kumar extended an invitation to a few selected players of the Slovenian business community, including the Seven Refractories Group CEO, to join a dinner with Mr. H.E. Dr. Subrahmanyam Jaishankar, Minister of External Affairs of India.
"It was a very special occasion, a privilege and a true recognition of the continuous efforts which Seven Refractories dedicates to its presence in India, as an active partner of the joint venture with Dalmia OCL, a leading Indian producer of refractories and part of Dalmia Bharat Group", emphasizes Erik Zobec. "We are very proud having established probably the most advanced refractory monolithics plant in Katni, following the slogan 'Make in India' and ensuring closeness to our customers on the Indian subcontinent."